PMI puzzle: Germany and France down, Greece and Spain up
Published time: 1 Aug, 2012 10:45
Edited time: 1 Aug, 2012 14:45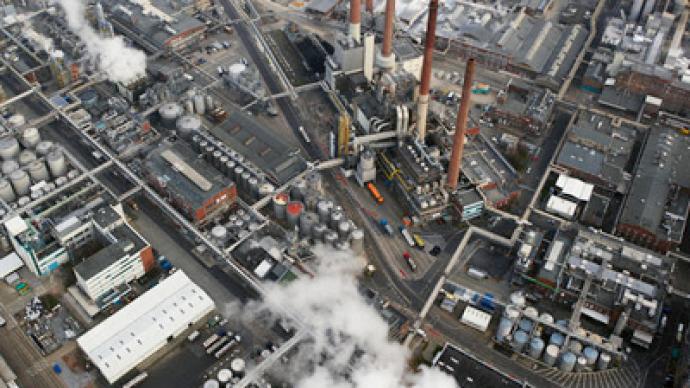 The eurozone manufacturing sector shrank at its fastest pace in three years in July. The region's strongest economies posted the lowest scores, as investors lost faith in their stability.
­The manufacturing Purchasing Managers' Index (PMI) of the eurozone fell to 44 from 45.1 in June, according to a report compiled by Markit. Manufacturing activity declined in the currency region, with almost all of the national PMIs at sub-50.0 levels. Any figures below 50 signal contraction. Only Ireland bucked the trend as its PMI hit a 15-month high of 53.9 points.
German manufacturing PMI was an unpleasant surprise for analysts, as it sank to 43.0 in July from 45.0 in June. The data showed that Germany, the eurozone's economic driver is no longer immune to the crisis.
"Manufacturers linked the latest setback to shrinking export sales and a general shortage of new work to replace completed projects. Output dropped at the steepest pace for over three years and job shedding was the most marked since the start of 2010," according to Markit economist Tim Moore.
French manufacturing PMI was also a disappointment falling to 43.4, a 38-month low, from 45.2 in June. Export sales were weak, declining at the fastest pace since November 2011, while domestic demand was also law.

Meanwhile the July Italian manufacturing PMI posted moderate losses and slipped to 44.3, from 44.6 in June. Italy saw the fastest pace of job losses since October 2009.
However, Spain's PMI unexpectedly climbed to 42.3 in July from 41.1 in June, despite accelerating unemployment and a decline in output and new orders. Meanwhile Greece's July manufacturing PMI climbed to 41.9 compared to 40.1 in June.