EFSF: more money but how much?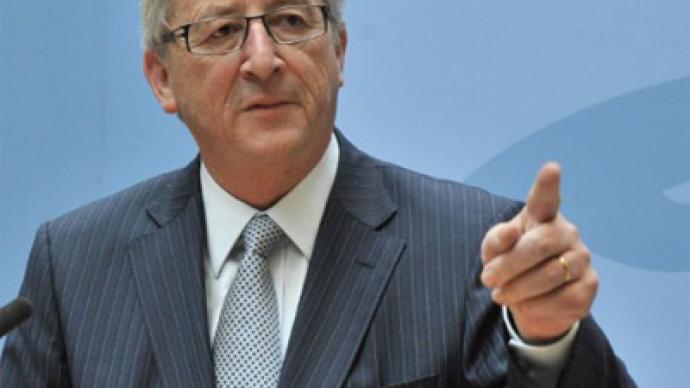 Finance Ministers of the 17 Euro zone countries have agreed to increase the effective size of the European Financial Safety Facility (EFSF), but not as much as the planned 1 trillion euro.
"We didn't become less ambitious, but conditions have changed, so it's likely that less than 1 trillion euro will be attracted," Jean-Claude Juncker, President of the Euro Group, told the BBC.
The recent mess in the global markets prevented the increase in the financial facility as it was initially planned, CEO of the EFSF, Klaus Regling, told the Financial Times.
The exact figure of EFSF wasn't specified, but the FT speculates it could be around 600 billion euro, which is almost a three-fold increase. Greece and Ireland will receive its piece of the financial cake – another 8 million euro and 8.5 million euro accordingly.
Experts around the globe remain skeptical about the figure quoted by the FT, saying Spain and Italy alone would need a far bigger sum. Italy's debt is estimated at a record 1.9 trillion euro and the country will need a lot of cash in 2012 to pay obligations worth more than 300 billion euro and cover its budget deficit expected to reach 25 billion euro.
"I think, the EFSF alone won't decide any problems. That should be done together with the IMF and ECB in the framework of its independence," Luk Frieden, Luxembourg Finance Minister, said.