EURO Deal: markets rally on "Unfair default"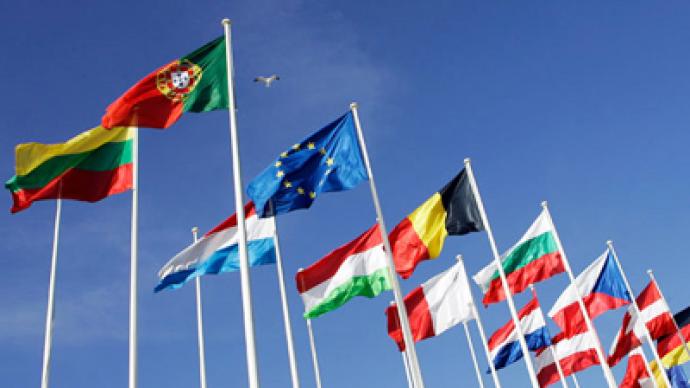 EU leaders have agreed to raise the minimum capital adequacy ratio of the largest banks in the EU up to 9% after hours of fractious debate in the early hours of Thursday in Brussels.
­Banks to take 50% Greek Hit
­Private investors agreed to develop a voluntary bond exchange with a nominal discount of 50% to Greek debt in a 100 billion euro bailout deal that also strengthens European rescue fund, and calls for recapitalization of Greek banks.
French president Nicolas Sarkozy said private sector investors would refinance Greek's remaining debt at preferential rates while governments would fork out 30 billion euro. 
"Private Sector Involvement should secure the 50% decline of the Greek debt with an objective of reaching 120% by 2020 to GDP ratio. The new programme should be agreed by the end of 2011 and the exchange of bonds should be implemented at the beginning of 2012," 

­Bailout backup
­This time the Eurogroup made a clear decision on disbursing the 6th tranche of EU/IMF cash for Greece, with the help of resources from private and public financial institutions and investors.

As a part of bailout programme EU leaders insisted that the 440 billion Euro bailout fund, the European Financial Stability Facility (EFSF), would be increased four to five times to 1 trillion euro.
­"Unfair Default"
­Andrey Vernikov, Deputy Director for investment analysis at IC Zerich Capital Management, says the EU plan on Greece debts reduction encourages moral risks of the financial system
"This is a plan of "unfair default". The main idea was to attract as many interested private investors to reanimate depleting Greece economy on the voluntary basis in order to postpone on Greece default."

However, the strategy's effectiveness will depend on the details, which will have to be finalised in the coming days and weeks.
­Markets rally
­Russian shares jumped with both Russian Stock exchange indexes also up in early Thursday trading on the back of the EU summit's decisions regarding Greece's debt and the recapitalization of banks.

Cross Atlantic stocks also hailed the EU decision with Dow Jones index up1.39%, while Nasdaq Composite Index rose 0.46%, and S&P 500 up 1.05%. 
According to Dmitry Lobanov, Head of sales at IF Olma, stocks will continue to rise, since "the outcome of EU summit can be considered moderately favorable for the market."

Lobanov added that Russian banks were driving growth "By 10:57 Moscow time RTS index was up 5.45% and the MICEX index gained 2.43% with benchmark stocks raising 4%, led by VTB and Sberbank."