ECB approves Anglo Irish Bank debt deal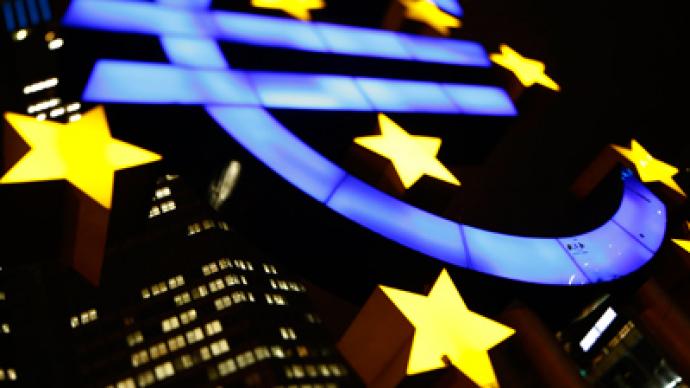 Ireland has moved closer to ending a troubled chapter in its economic history as the European Central Bank has agreed a deal to ease Ireland`s debt burden, just after liquidation of the troubled bank Anglo Irish, was officially announced.
On Thursday the Irish parliament passed legislation enacting the dissolution of Anglo Irish, now called IBRC. The bank's collapse back in 2008 led the Irish government to seek a 67.5 billion euros international bailout and dragged the entire country's economy into debts.  The European Central Bank has agreed on a deal proposed by Ireland officials to ease the country's public finances by paying off the debts over a longer period.  It's hoped the move will boost the country's chances of finding its way out of an international bailout agreed back in 2010.     At the moment Ireland has to pay to the ECB a toxic 3.1 billion euros annually until 2023 to repay interest for promissory notes that were issued to underwrite the Anglo Irish Bank during its meltdown. The liquidation of Anglo Irish Bank will give Ireland an opportunity to pay off its debts to ECB and IMF in a longer period, it should also lower the country's financing needs. Under the plan Ireland will swap the so-called promissory notes used to rescue Anglo Irish for long-term government bonds, Reuters reports. Dublin`s KPMG will initially transfer Anglo Irish assets to a so-called Irish bad bank, the National Asset Management Agency said, according to Bloomberg. The bank`s net debt will be bought using government-backed bonds as payment. It is expected that most of the bank`s personnel will be rehired to manage the assets' relocation. Scandals surrounding the collapse of Anglo Irish Bank have been in regular circulation in the nations media in recent years.   First the Bank fuelled a housing boom by handing cheap loans to property developers without much scrutiny, secondly, when the real estate bubble finally collapsed in 2008 – the Bank dragged the entire banking system into the depths of the global economic recession. The meltdown of one of the biggest national banks forced Ireland to seek a 67.5 billion euros international bailout. Its collapse saw dozens of unfinished real estate projects and half-built houses left abandoned across the country. Anglo Irish was nationalized in January 2009. Irish officials held an emergency debate early on Thursday to enable the liquidation, during which Ireland`s Prime Minister Enda Kenny stressed "This closes a sad and tragic chapter in our economic history."During the economic recession, the Bank was nationalized in 2009 and merged with another failed institution. In a bid to changed the image of the troubled lender it was rebranded Irish Bank Resolution Corporation. But failures continued to haunt the company. Last year criminal charges were filed against the former chief executive and chairman of the bank. The case is yet to go to trial.
You can share this story on social media: