EU agrees on ECB watchdog for eurozone banks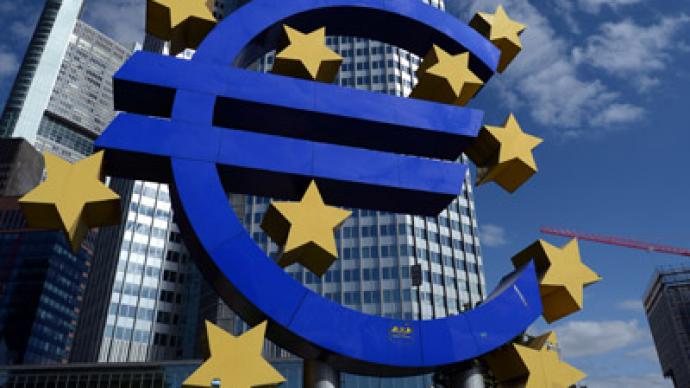 Finance Ministers from the European Union's 27 countries agreed to appoint the ECB the single regulator for the biggest banks in the euro zone, marking the first concrete step to tackle the bloc's problems together.
The European Central Bank (ECB) will also come to the rescue of smaller European banks in case of a trouble. That's after the main blocking point – the disagreement between German Finance Minister Wolfgang Schaeuble and his French counterpart, Pierre Moscovici, over the ECB's role in banking supervision- was overcome.While Moscovici has been an advocate of a "single regulator" idea, Schaeuble has been cautious of giving the ECB too much power, and more specifically, allowing controls over his country's savings banks (Sparkassen) or the regional Landesbanken, which play an important role in public policymaking in Germany.The deal on bank supervision marks an important step towards a broader "banking union," or common euro area approach to dealing with failing banks that in recent years dragged down countries such as Ireland and Spain.The new rules should come into effect by the end of 2013, with the possibility of the deadline being extended, RBC reports.A lot of "blank spots" remaining in the agreement which is keeping analysts guessing , Anna Bodrova from Investcafe says the real efficiency of the model is now questionable."For example, a lot of questions remain about the very mechanism of how the ECB will supervise the banks – whether it'll be the very ECB or it'll delegate such authority to a separate structure within itself."On top of that, so far there's no legislation giving exact detail on the responsibility of the ECB and the euro zone banks, Bodrova added."What is going to happen over the next few months is the European banking authority is going to be liaising with local regulators to achieve a degree of a harmonization, across not just the eurozone, but across the European Union. So this is actually quite a long drawn-out process. And I think this is a stab in the right direction, I think, the Eurozone is always moving by baby-steps, but it should, to some extent, reassure markets that financial stability, the stability of the banking sector is still very much the top of the agenda in the Eurozone," Mike Ingram, market analyst at BGC Partners, told RT. "This is only the agreement on the first pillar of three for European Banking Union. The second pillar is about the resolution mechanism for winding up European banks which are in trouble. There is sovereignty issues there; there are funding issues there which Germany would certainly be pushing against. And the third pillar is European wide deposit insurance fund, which will need a lot of money, and certainly Germany won't be pushing against that. That is clearly a discussion for 2014 onwards," Ingram said.
You can share this story on social media: