Dufry is expanding in Russia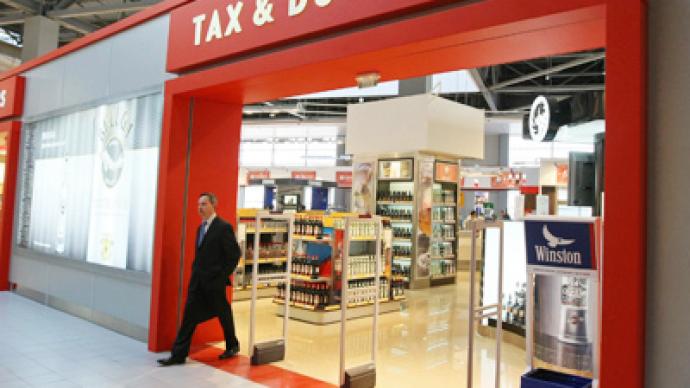 Swiss duty free operator Dufry has entered into a joint venture with Russia's RegStaer group to run 21 shops in Moscow airports.
The Swiss company owns 51 percent of the enterprise. At the moment the venture involves 9 duty free shops with a total retail space of 1,200 of square meters and annual turnover exceeding $50 million at Sheremtyevo aiport.Dufry analysts estimate the airport to be one of the fastest growing airports in Europe, with passenger growth of about 20% last year. The joint venture will later add 12 more shops, three owned by the Russian company and nine belonging to the Swiss. Analyst Natalia Kolupaeva from Kapital estimates the deal to be worth about $30 million, reports Kommersant Daily.As a result of the transaction the Swiss operator will manage 21 duty-free shops in total in the three major Moscow airports, against 14 shops owned by German rival Gebr. Heinemann and 12 shops owned by Ireland's Aer Rianta International. The deal also includes an exclusive commercial and purchasing agreement for the RegStaer Group's operation at Vnukovo Airport in Moscow.Julian Diaz, CEO of Dufry pointed out in the company's press-release : "This is an important transaction for Dufry as it substantially strengthens our position in the Russian airport travel retail market and sets the basis for developing other travel retail markets in the region. We have established ourselves as the leading operator with a strong presence in the two largest airports in the country, namely Sheremetyevo and Domodedovo. Thanks to our partners, we will also be able to support them in their business at Vnukovo airport and we are very happy to team up with such a strong local competitor".Anton Safonov from Investcafe thinks the deal will be good for Russian consumers. "The duty-free shops' prices in Moscow are likely to go down to European levels. Variety of goods will expand and copy the European model, except for local souvenirs. Generally under the new Swiss owner, the duty free business will not experience any other serious changes, and is likely to grow in the future".
You can share this story on social media: