Russia's biggest airport up for sale?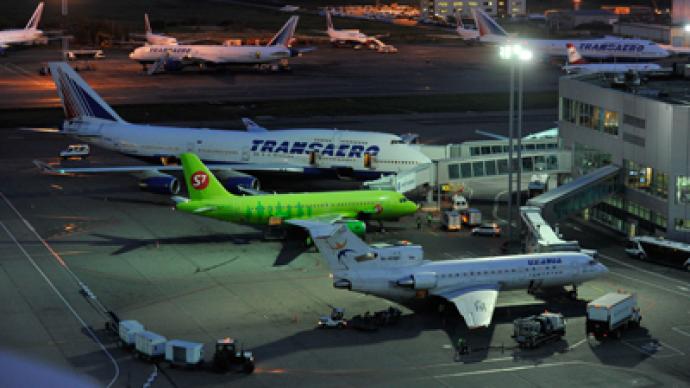 After a failed IPO earlier this year, Russia's biggest airport Domodedovo is up for sale.
The Interfax news agency says Goldman Sachs have been appointed to oversee the sale, which has not been confirmed by the current airport's representatives. At the time of the proposed IPO Goldman Sachs valued the airport at something between $3.5-7.5 billion. Even though only 25% of the airport was up for grabs, the owners aborted the process saying the price was not good enough. Ekaterina Andriyanova analyst from Rye, Man & Gor Securities thinks that in the current unstable market the asking price may not exceed $3,5 bln."Goldman Sachs is very likely to manage the sale, because it has already taken part in the airport IPO arrangement. The conditions of the deal as the deal itself aren't clear yet, but it's obvious that airport being a strategic facility can't be sold to an overseas company". Interfax says Sberbank, and Basic Element belonging to multi-billionaire Oleg Deripaska are among the possible buyers. Investcafe analyst Kirill Markin thinks the deal itself is not out of the blue. The Russian government has been looking at the airport management after it could not deal with passenger flow during blackout in 2010 and the terrorist attack this year. It discovered the airport was being run by offshore companies whose ultimate ownership was a mystery. Kirill Markin thinks "the sale deal can be preventive measure taken by Domodedovo shareholders to protect themselves and prevent another investigation".
You can share this story on social media: