Fatal shooting of Domodedovo suspects: Moscow seeks clarity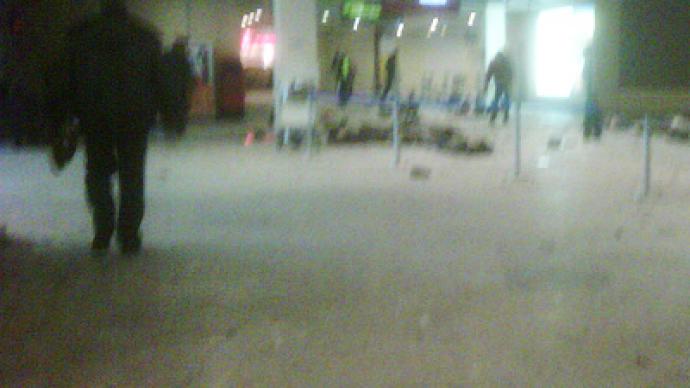 Russian investigators want Turkey to confirm the identities of two men shot dead in Istanbul in September, who may have had links to the bombing of Moscow's Domodedovo airport. There has been speculation that the Kremlin was behind the Istanbul hit.
The Investigative Committee and the General Prosecutor's office have filed an official request to Turkey's police on whether Chechen nationals Rustam Altemirov and Zaurbek Amriev were among three people gunned down in Istanbul. A DNA test may aid identification of the pair. The move comes as Russian prosecutors prepare to wrap up their investigation of January's terror attack on the airport. They plan to formally charge four people with conspiring to carry out the crime, which killed 37 people and left 170 injured. All four suspects are currently in custody in Russia.  The case has been split in two, allowing separate prosecution of Russia's most-wanted terrorist leader Doku Umarov, who claimed responsibility for the attack, and a number of his associates, who are believed to have trained the suicide bomber, Mogomed Yevloev.Altemirov and Amriev, who are believed to have been gunned down in front of an Istanbul mosque on September 16, also figured on the list, Russian officials confirmed on Wednesday. A man called Berg-Haj Musaev, a former terrorist commander with links to Umarov, was killed with the duo. The killer fled in a getaway car and escaped arrest by the Turkish police.According to the Kommersant daily, Musaev was a prominent member of a terrorist network in southern Russia until receiving a serious injury a year and a half ago. He moved to Turkey for medical treatment and stayed there.Turkish media reported that the police tracked down the killer to a hotel room where they found an exotic firearm, night vision equipment and a Russian passport in the name of Aleksandr Zhirkov. The ID was apparently a fake, since no such man was found in Russian databases. Western media speculated that the three alleged terrorists were killed by a professional hit squad on an order from Russian officials. However, Turkey has not put the name Aleksandr Zhirkov on Interpol's wanted list.The head of the Russian republic of Chechnya, Ramzan Kadyrov, was also accused by some outlets of being behind the killings. He denied any links to the crime, blaming it instead on internal conflict among terrorists.
You can share this story on social media: