Dixy posts FY 2009 net loss of 112 million roubles
Published time: 26 May, 2010 08:18
Edited time: 26 May, 2010 13:45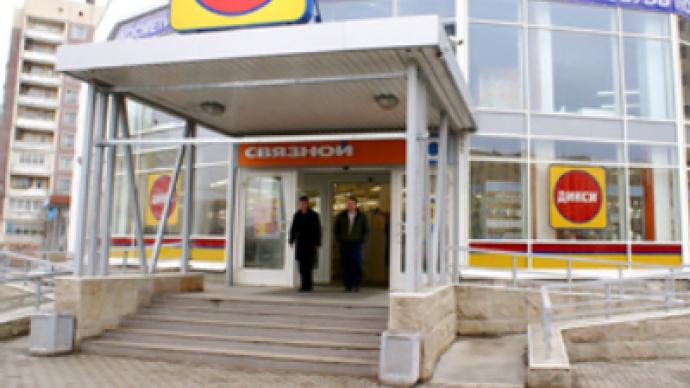 Russian food retailer, Dixy, has posted a FY 2009 net loss of 112 million roubles under IFRS.
The FY net result compares with the FY 2008 net loss of 321.4 million roubles, with FY EBITDA rising 3.4% year on year to 2.907 billion roubles, with sales rising 12.3% to 54.262 billion roubles.
Dixy noted that currency movements significantly impacted the results, with the dollar denominated net loss of $3.5 million comparing with a FY 2008 net loss of $13 million, FY 2009 EBITDA down 19% year on year to $91.6 million, on the back of a 12% decline in revenues to $1.710 billion.
Dixy said that the 12.3% increase in rouble denominated revenues reflected new stores opened at the end of 2008, with the company adding 69 new outlets and closing 25 during 2009. It added that this had helped the company combat a downturn in like for like sales stemming from the economic downturn in Russia, with turning this around a key priority for 2010.