Demand outlook drives upside for Russian steelmakers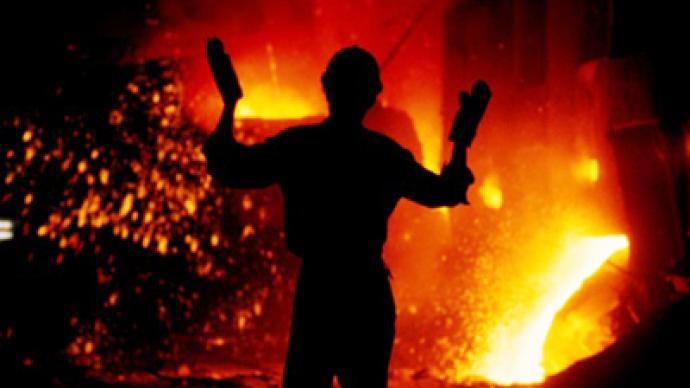 Shares in Russian biggest steelmaking companies have risen about 80% over the last two years, but analysts say this leaves them undervalued, and are tipping a move higher.
Metal was one of the industries hit hardest by the global financial crisis – and its among the fastest to recover.  Shares of top producers have jumped 80% in 2 years and analysts say they still havent reach their limits. Vladimir Zhukov, Metals analyst at Nomura says growth will be underpinned by a rebounding construction sector in the coming years."We think that the recovery of the construction market in 2011 and 2012 will be the essential driver for Russian steel producers."Demand for semi-finished metal products is still 25 % below pre crisis levels.  Dmitry Smolin, metals analyst from Uralsib also believes the real estate sector will boost longer term demand, after a gradual pick up in recent months."If you look at the latest trends, the fourth quarter steel prices are looking stable to marginally up, whereas the prices of coking coal are looking up quarter on quarter."Another key domestic driver for steelmakers is the resurgent car industry – government subsidies have helped turn it around, and it is a major domestic user of steel.Internationally the macro driver is Chinese demand.  The growth of metal consumption in the country has boosted metals prices by three times in past decade – from about $240 to over $700 per tonne. MMK accounts for 16 per cent of all steel produced in Russia – its shares have risen four times over the past three years, coming off the collapse in shares prices of Russian steelmakers in the midst of the global financial crisis. Still, it remains the least valued metals stock in Russia's top 5 – followed by Evraz and Mechel.  The country's steel barons, which also include NLMK and Severstal, see plenty of profit to come.
You can share this story on social media: