'Cyprus debt crisis endangers other euro zone states'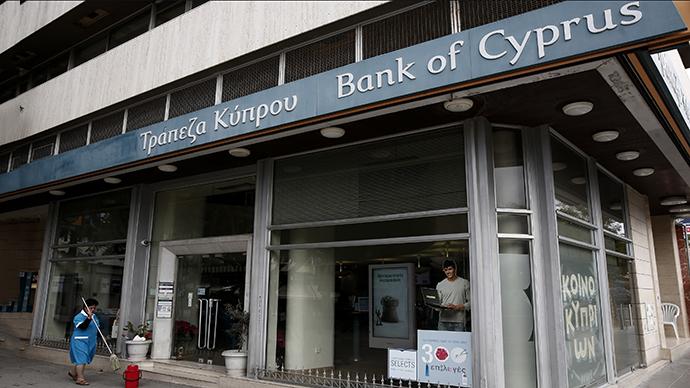 Cyprus's debt crisis may spread to other euro zone countries, the head of the European Stability Mechanism, Klaus Regling has warned, urging a rapid decision on aid.
"We need a decision soon or otherwise it represents a risk for the euro zone," Klaus Regling told the France's Le Figaro newspaper.

On Wednesday, Standard & Poor's rating agency warned that Cyprus faces a "material and rising risk" of defaulting on its sovereign debt, especially, if it doesn't receive urgent help from the euro zone and the International Monetary Fund.

But European finance ministers have delayed Cyprus's international bailout until March in order to give the country a chance to elect a new president on Sunday.

Cyprus needs a bailout of around €17 billion, which is nearly as much as it's GDP. The Greek sovereign debt restructuring had a devastating impact on the country's oversized banking sector. Banks in Cyprus had a large exposure to neighbouring Greece and had to write off around 80% of the value of their Greek bond holdings.

According to Finmarket.ru, there's no certainty that the bailout would become a salvation for Cyprus as it'll lead to its national debt increasing to 140-145 percent of GDP.

Earlier in February the European Union declared it has no plans to restructure Cyprus's debt and will try to keep down the cost of its financial rescue.

"We are trying to lower the amount which would be brought together by the member states," Eurogroup President Jeroen Dijsselbloem told Dutch broadcaster RTL 7 on Tuesday, Reuters reports.

Dijsselbloem also said that Moscow may be involved in the final bailout deal given the €2.5 billion loan it had provided in 2011 and expects to be settled in 2016. In December last year, Cyprus asked for another loan of €5 billion from Russia, but it has not been agreed.

"We know that there are many account holders with a foreign background, (in Cyprus) and part of those are undoubtedly Russian. That plays a role (in a solution)," he said.

The financial relationship between Russia and Cyprus, which has a low corporate tax of just 10%, has been close in recent years. Russians hold deposits worth € 1 billion in Cyprus' banks.

According to Russia's Central bank, in 2011 Cyprus became Russia's biggest investor, pouring an impressive €13 billion into the Russian economy.

Also, the amount of Russian "black money" in Cypriot banks ranges from €8 to 23 billion, according to different estimates.

You can share this story on social media: