Russia should stay out of lending to Cyprus – Deputy PM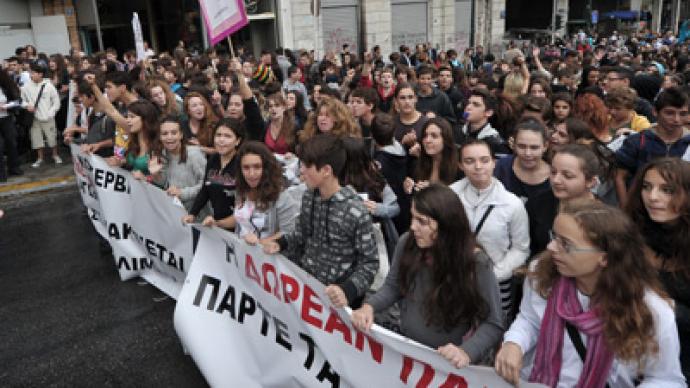 Russia cannot afford to rescue European countries suffering from the debt crisis, without first thinking about its domestic needs, says the country's Deputy Prime Minister Igor Shuvalov.
"We need to be very frugal at the moment, very conservative," Igor Shuvalov told Bloomberg.   According to Shuvalov, Russia is not prepared to write off a $3.3 billion loan to Cyprus given in 2011. The loan was supposed to last three years, and earlier in January the Russian government announced it would consider granting loan concessions to Cyprus. In 2012 Russia considered a 5bn euro loan requested by Cyprus, but has yet to agree.Russia has received calls from some Cyprus creditors to participate in a new bailout, including the possibility of forgiving some of the loan, the Welt am Sonntag newspaper reported on January, 19, citing German government officials. German Finance Minister Wolfgang Schaeuble told lawmakers last week that Russia must participate in a euro-area bailout. Cyprus is currently seeking 17 billion euro of financial assistance from an international group of creditors. The sum, which is almost equivalent to its annual GDP, is needed to recapitalize its ailing banks and keep the government afloat. However, on Monday the head of the Eurogroup Jean-Claude Juncker said that Cyprus cannot receive a financial bailout before March.Moody's Investors Service downgraded its bond rating on Cyprus to Caa3 from B3 earlier in 2013, pointing to the country's rising debt burden driven by a need to recapitalize its banks. Last December the US-based S&P rating agency cut the rating for Cyprus by two more notches, from 'B/B' to 'CCC+/C, adding that the outlook is also negative.
You can share this story on social media: