Cyprus rushes to secure international loan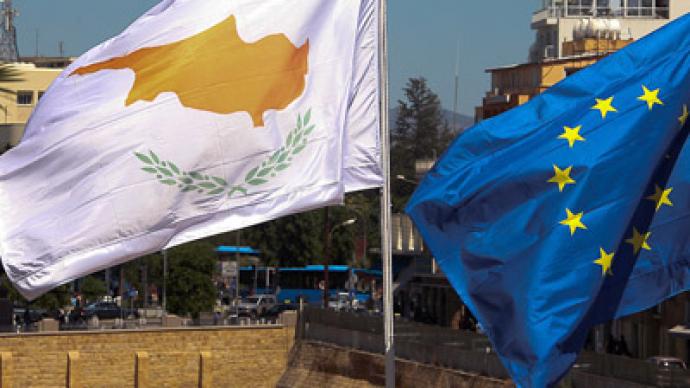 Cyprus could run out of money in the next three or four weeks, officials say, as the country pushes forward stalled talks with the European Union and International Monetary Fund to get financial aid.
Cypriot authorities reportedly agreed with international creditors on Saturday that both commercial banks and cooperatives would be overseen by the Central Bank, Finance Ministry and Central Bank officials said. They also set a core Tier 1 ratio – a measure of financial strength – of 9% by the end of 2013 for banks, which could then rise to 10% in 2014.A mission of the so-called Troika is currently reviewing the situation in Cyprus and is due to leave on Monday. Experts doubt the Cypriot government could secure a bailout as it hasn't yet started any reforms.In June the Cypriot government bid for an EU bailout, citing heavy exposure to debt-stricken Greece. Earlier this year the island nation got a 2.5bn euro loan from the Russian government, which was supposed to last three years.Then three major companies including the Cypriot Ports Authority and the telephone company provided the government with a €175m loan to stay afloat, while Russia considered another 5bn euro loan request. Two finance ministers have resigned in the last 16 months, while the current Vassos Shiarly, who came out of retirement to accept the post,  recently had to deny rumors that he, too, was about to quit.Meanwhile, Moody's rating agency said Friday it would review Cyprus for a possible downgrade due to the stumbling bailout talks with international lenders."The slow pace of negotiations with the troika and the resulting uncertainty regarding the likelihood and timing of a support package which raises liquidity risks" threatens the country's rating, Moody's said in a statement Just five weeks after its last downgrade. Also there are signs that Cyprus's budget deficit "will be significantly larger than expected," Moody's stressed.Moody's slashed Cyprus's sovereign rating by three notches on October 8 to B3 due to the banking crisis, which followed Greece's financial crisis.
You can share this story on social media: