Cyprus asks for €5 billion help from Russia
Published time: 6 Jul, 2012 12:30
Edited time: 6 Jul, 2012 16:33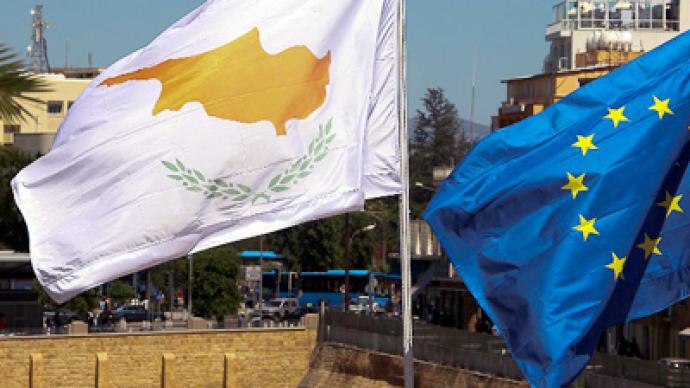 Cyprus has officially requested €5 billion financial help from Russia, according to Russian Minister of Economy Anton Siluanov.
"Cyprus has sent a request not only to us. It has asked the European Union for help, they are considering the issue," Siluanov told RBC Daily. "We have also received a request and now we're discussing it".

Russia would take into account the decision of the EU, while considering Cyprus's request, said Konstantin Vyshikovsky, the head of the department of state debt and assets at Russian Ministry of Finance.
Earlier the Cypriot President Demetris Christofias told the European Parliament that "the conditions offered by Russia are more favorable" because it does not "impose any conditions" and offers "a lower interest rate."

Cyprus is the fifth of the 17 euro zone countries to seek international financial support. The Bank of Cyprus as well as Cyprus Popular Bank suffered massive losses linked to their holdings of Greek bonds.
On Friday Cypriot Finance Minister Vassos Shiarly said the eurozone's decision to restructure Greece's debt had thrown the Cypriot economy into turmoil and forced it to ask for a bailout. "Cypriot banks that owned Greek sovereign bonds lost about 80 or 81% of their total investment, which in actual terms amounts to 4.2 billion euros," or 24% of Cyrpus' GDP, Shiarly stressed.
Officials from the European Commission, the European Central Bank and the IMF arrived in Cyprus on Tuesday to assess how much aid Cyprus may need. Experts say, the country may need as much as $10 billion to fix its finances, more than half the size of Cyprus's 17.3 billion euro economy.
Last December Russia lent €2.5 billion under 4.5% to the island, while European countries offer Cyprus credits under 15%.