Cyprus deal stands - eurozone officials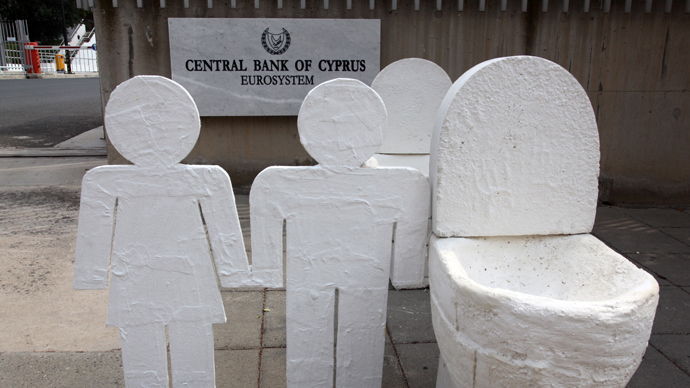 After receiving a letter from Cypriot President Nicos Anastasiades asking to reconsider the bail-in, three senior eurozone officials confirmed they do not intend to change their course.
On Tuesday Anastasidades wrote to EU officials asking if the terms of the bailout could be changed:

"It is my humble submission that the bail-in was implemented without careful preparation," the Cypriot president wrote, in reference to the Troika's decision to close the country's second largest bank, Laiki, and to fundamentally restructure the Bank of Cyprus through deposit taxes.

In return for closing and restructuring their banks, Cyprus secured a 10 billion euro bailout in emergency loans in April. Reuters reported Anastasiades didn't flat out request more money, but hinted Cypriot survival was dependent on an altered package.

"The heavy burden placed on Cyprus by the restructuring of Greek debt was not taken into consideration when it was Cyprus's turn to seek help."
 
"There's no chance we'll revise the terms of the bailout, but we'll discuss it on Thursday," an anonymous EU official told Reuters.

A second official said there could 'potentiallly' be adjustments made, but not until the EU has enough data to track the progress of the first monetary tranches

European Union officials meet in Luxembourg on Thursday and Friday for a European Parliament committee meeting, with a scheduled Economic and Financial Affairs meeting slated for Friday. Eurozone leaders will gather on June 27-28 in Brussels.

Just a week ago, the International Monetary Fund (IMF) acknowledged that it made 'notable failures' in its handling of the Greek bailout, which may have motivated Anastasiades to try to intervene before Cyprus started down the same road.

President Anastasiades may have also been appealing to a domestic audience, which has given him a rough ride following the unraveling of the debt crisis just weeks after his election.

You can share this story on social media: