Saving Cyprus: IMF approves $1.3bn rescue package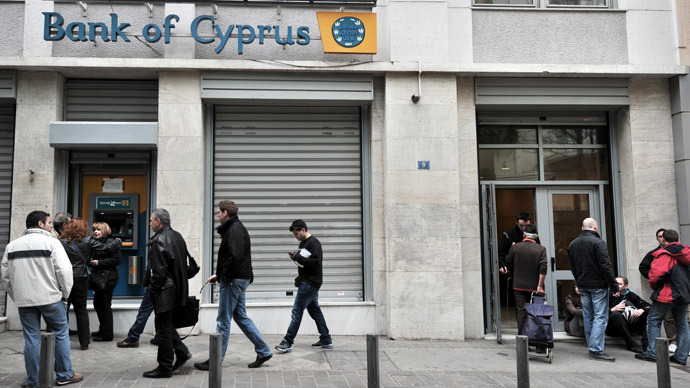 The IMF has approved a three-year, $1.3 billion loan to jump start recovery in Cyprus and restore financial credibility to its indebted banking industry.
The funds will be distributed to stabilize the banking industry, tame the debt deficit, and to restore economic growth on the island.
The IMF announced on Wednesday it had approved the first $111 million (86 million euro) installment of the loan, which was made immediately available to the Cypriot government. The next installment of $1.3 (1 billion euro) will be wired before June 30th, 2013 and fostered by the Luxembourg-based European Stability Mechanism.

The bailout is part of a $13 billion (10 billion euro) monetary package funded by Troika lenders over the next three years.The financial assistance is intended to prevent a further crisis and to revive the economic pulse of the debt-stricken nation.
The loan "is intended to stabilize the country's financial system, achieve fiscal sustainability, and support the recovery of economic activity to preserve the welfare of the population," the IMF said in a statement.
Klaus Regling, chief of the European Stability Mechanism, said on Monday, "The loans granted by the ESM help to maintain financial stability in the euro area and buy time for Cyprus. This time enables Cyprus to undertake the reforms necessary to rebuild its economy on a sustainable basis."
This is the fourth eurozone  loan from the IMF crisis lending fund. Greece, Portugal, and Ireland have all received bail-out support from IMF lending. Taking out loans from the IMF increases the organization's power in the eurozone. The more debt it owns, the more influence it holds over policy.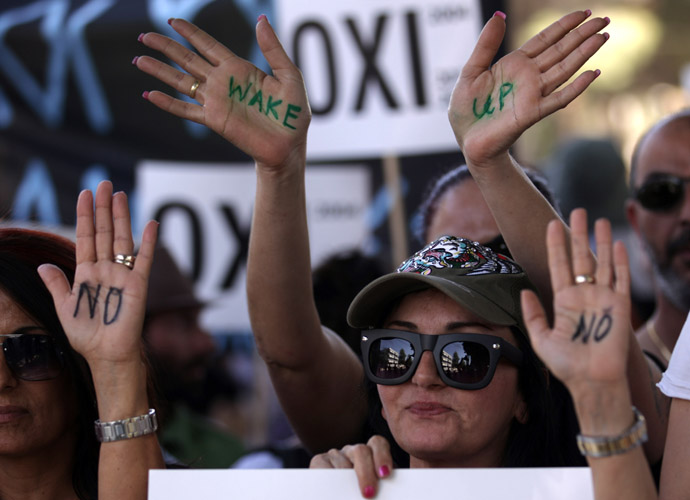 The IMF is optimistic at Cypriot prospects, but is still cautious about a possible debt relapse.
"Challenges ahead are significant, including restoring credibility in the banking sector and reducing fiscal deficits and debt to sustainable levels," IMF Managing Director Christine Lagarde said of Cyprus.
"There is no room for implementation slippages."
On Wednesday, the EU statistics office confirmed the 17 nation eurozone remained in recession with an overall regional contraction of 0.2 percent in the first financial quarter, from January to March. 
The Cypriot economy shrank by 1.3 percent.
Official figures show France has returned to its second recession in four years, as the economy shrank by 0.2 percent in Q1 of 2013, after shrinking the same amount in the final of quarter of last year.
The eurozone's strongest economy, Germany, also showed some sluggish signs of growth. GDP grew by just 0.1 percent in the first quarter, far less than 0.3% expected by economists, showing sluggish signs of growth.
The Netherlands, which entered recession three months ago, also showed contraction, with GDP falling by 0.1 percent in the first quarter of this year. Once one of the strongest-looking members of the eurozone, the Netherlands suffers from rising unemployment and the housing market bubble bursting.
You can share this story on social media: