Crimea to become Russian special economic zone-Medvedev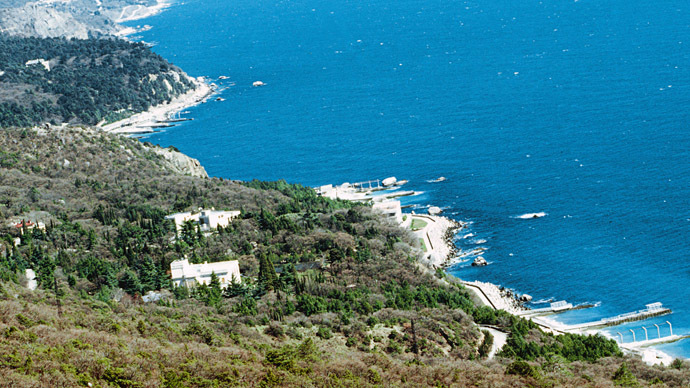 Crimea may become a Russian special economic zone (SEZ), according to Russia's Prime Minister Dmitry Medvedev. One of the biggest perks of the new status would be tax incentives for big investors.
Talking to the Government meeting on Monday Medvedev said Crimea could become a special economic zone. (SEZ). The Crimean SEZ will be similar to the SEZ in the Kaliningrad region, says Izvestia referring to a government official. "As well as in the case of Kaliningrad, it is required to adopt a separate law which will allow giving tax privileges to all large investors, ready to put money into the region".
According to Kaliningrad SEZ rules, local residents are free from paying income and property taxes for the first six years.
A development corporation for the Crimea will be created as part of a special federal target program.
The Russian investors are ready to carry out projects in Crimea worth $5 billion, the Minister of Economic Development Alexey Ulyukaev said. But neither he, nor other officials named the investors, nor the projects. The Crimea will be developing tourism, agriculture and port services according to the minister.
Besides Russians, Ukrainian investors may be also interested in the SEZ. "There is no place to invest big money in Ukraine, the Crimea is the only prospect."
Tax privileges will stimulate investors, the director of the 5I institute Marina Udachina is convinced. "Interest in the new region is huge, as everybody understands that it will be actively developed by the state."
You can share this story on social media: