Top German court pushes for stricter rules on bailout decisions
Published time: 19 Jun, 2012 15:57
Edited time: 19 Jun, 2012 19:57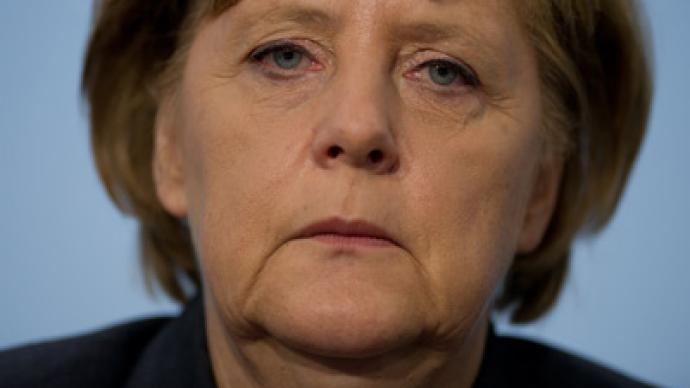 Germany's top court has ruled that Angela Merkel's government did not properly consult parliament on setting up the eurozone's permanent bailout scheme. However the ruling is not expected to delay the scheme's ratification by Germany.
­The Constitutional Court stated MPs had not been informed early enough when the permanent EU bailout fund was set up.
Chancellor Angela Merkel went ahead with her plan for tighter eurozone budget rules without informing MPs sufficiently, it added. 
The permanent bailout fund – the European Stability Mechanism (ESM) – is supposed to come into effect in July.
Germany will account for 27% of contributions, injecting about 21.7 billion euro ($27.4 billion) and providing guarantees worth a further 168.3 billion euro.
Many eurozone parliaments, including the Bundestag, have yet to ratify the ESM. 
A two-thirds majority is required in both houses of the country's government to pass the ESM, which cannot come into effect as scheduled without German ratification. So far only four out of 17 eurozone member states have ratified the ESM.
Germany is still on track to vote on the European Stability Mechanism (ESM) and the "fiscal pact" for budget discipline in Europe by the end of the month, according to Nobert Barthle, the parliamentary spokesman on budget affairs for Merkel's Christian Democratic Union (CDU).
"I see no concrete impact on the current parliamentary proceedings on the ESM and fiscal pact. There will be no delay in ratification," said Barthle.
This is not the first time a court ruling has intervened in Germany's involvement in European rescue mechanisms.
Last year, the Constitutional Court obliged the government to seek the approval of the Bundestag's budget committee before accepting the German role in eurozone bailout operations. 
However, the German Constitutional Court is not the only party to blame Merkel for her decisions. Pressure is mounting on the German leader as more indebted countries blame Berlin for laying down the law and imposing harsh austerity and economic recession.
Angela Merkel is accused of putting tough budget rules before growth. Earlier Merkel pledged no further financial guarantees until spending controls are incorporated in the constitutions of all 17 members of the European monetary union.