'EU forcing Greece into austerity'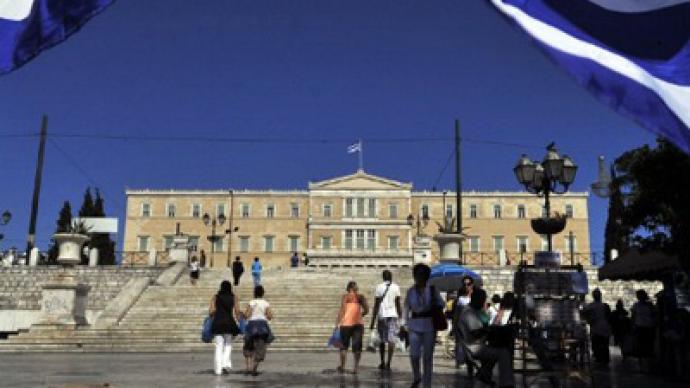 European calls for Greek contingency plans are nothing more than brinkmanship, believes John Laughland of the Institute of Democracy and Co-operation.
Laughland told RT that European political forces will do whatever it takes to keep the euro afloat, and are leaving Greek voters no choice as they try to convince them austerity is the only option. "There is a very great probability that the euro will break up. But the European political class will do anything – and I mean anything – to keep it together. In other words, I think that this call to set up contingency plans is in fact brinkmanship. Brinkmanship addressed to the Greek electorate, because the Greek electorate is being forced into a corner by the European political class."
"The European political class, by issuing this warning, is trying to make it clear to the Greek voters that they have to choose the euro and they have to choose the austerity program", Lauhgland added. European leaders are meeting in Brussels to discuss ways to salvage the flailing eurozone economy. But disagreements between the EU's largest economies, Germany and France, are rife. German Chancellor Angela Merkel continues to insist on austerity measures as the principle measure to prevent the crisis from spreading and deepening. She also voiced vehement opposition to the idea of issuing Eurobonds, bonds that would be shared by all nations using the euro, thereby lowering the cost of borrowing for nations in the red, such as Greece, Spain, Italy and Ireland. France's new socialist President Francois Hollande has been insisting on a new approach aimed at stimulating growth first and foremost. He has also backed Eurobonds, arguing that they would prevent troubled countries from sinking further into debt.  Both sides have to search for a compromise ahead of what could be a decisive second Greek election in June.Meanwhile, reports say single currency member nations are preparing backup plans for the consequences of a Greek exit.
You can share this story on social media: