Russian coal exports heading East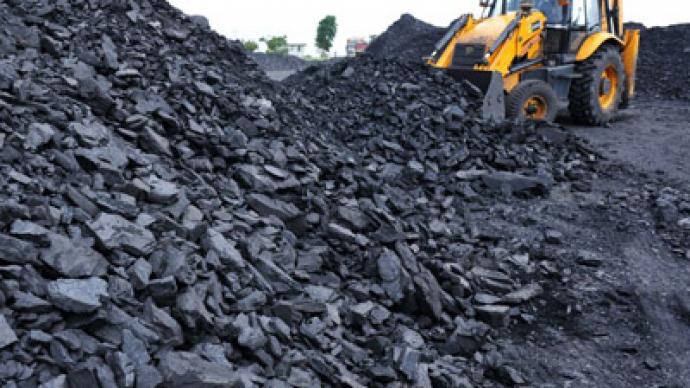 Russia's coal exports to Europe are facing tough times from rising US competition, even though American coal miners are losing their jobs due to the increased use of natural gas for power generation.
Russia's Energy Ministry says it needs to face east and increase coal exports to the Asia Pacific region as there is growing demand from countries like China, Korea, North Korea and Japan. In Europe Russian coal miners are competing with US coal as many American power companies are opting to use much cheaper shale gas to generate electricity rather than thermal coal.Russia plans to increase coal exports to China, one of the world's biggest energy consumers, from the current 10 to 15 million tons in 2013. According to the World Coal Association, Russia is the world's sixth largest coal producer, although it is its third largest exporter.Meanwhile US coal miner Alpha Natural Resources said it was is cutting 1,200 jobs, roughly 9 percent of its workforce because of increased use of natural gas for power generation."We believe there are solid opportunities for diversified suppliers like Alpha to produce and sell thermal coal profitably into a smaller domestic market and to customers in new markets overseas," Chief Executive Officer Kevin Crutchfield said in a statement.The company is temporarily closing eight mines in Virginia, West Virginia and Pennsylvania.The closure will reduce annual coal output by about 16 million tons, the company said.  It produced 1.1 billion tons in the United States in 2011.