Russia to boost coal production and exports by 2030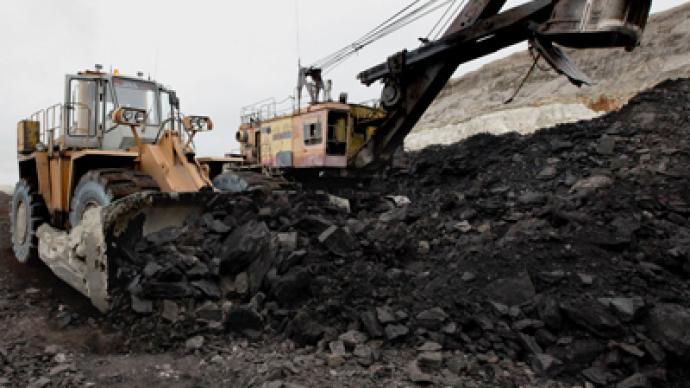 Russia plans to increase coal output by thirty percent in the next two decades to meet the increasing domestic and international demand.
The Government has outlined a 3.7 trillion rouble programme to modernise the coal business. The plan foresees extraction up to 430 million tonnes from the present 336 million. Only 252 billion roubles of the money will come from central Government, the rest will have to be paid by the mining companies. Russian Minister of Energy Sergei Shmatko says "the growth of the domestic market would be from 197 to 237 millions tones, and most of the production would shift to the east of the country."More consumers are also to come from the east and Russia plans to more than double coal exports to Asia to 85 million tones a year by 2030.The Russian Ministry of Energy says the coal mining companies are very profitable and made 120 billion roubles last year. 2011 showed the highest coal extraction rates since the collapse of the USSR, reaching 336 million tonnes a growth by 4% comparing to 2010. Russian coal export made up 120 million tonnes, which is over 3% growth since 2010.However, the industry is challenged by the problem of transporting coal. Russia's Prime Minister Vladimir Putin says the railways need to be modernised too.But some analysts say the plan may become a ball and chain for the industry. Pavel Emelyanzev from Investcafe is rather sceptical about the programme, saying "it is obvious that the main financial burden will be on the coal producing companies. The program will be financed mostly from companies' net profit. For instance, the government may oblige private companies to spend about 10% of their net profit on modernization. The measures will lead to the growth of the cost prices and thus will decrease Russian coal producers' profitability and competitive performance". Russia has the second largest coal deposits in the world, estimated at 157 billion tonnes, 19% of the world's total. In the coal extraction volume Russia takes fifth place after China, US, India and Australia. Russia is also the world's fifth largest coal exporter accounting for about 37% of total mined coal in the country.In the beginning of 2011 after a serious flood in Australia coal prices increased by 13% up to $253 per tonne, the growth continued in the second quarter reaching $300 and fluctuating between $280 and $320 during the rest of the year.
You can share this story on social media: