Christmas trees and flowers leading the Christmas New Year sales charge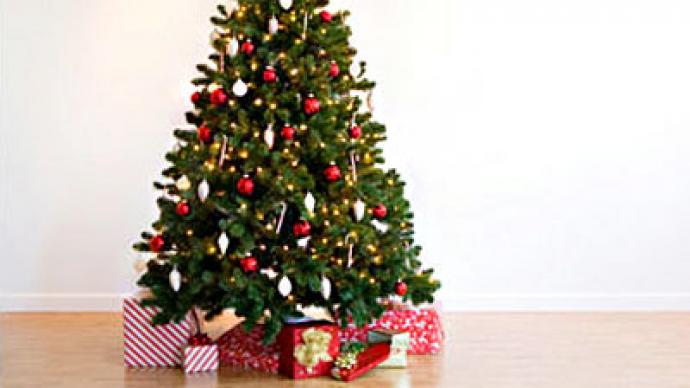 New Year sales in Russia have begun with strong demand for Christmas trees and decorations driving retailers to increase in-stock purchases.
Each year the New Year and Christmas season triggers strong buying to drive retail sales sometimes doubling or tripling sales revenues. The Christmas tree, as a major festive season symbol, is in strong demand and major retailers are upbeat about this year sales.
Dmitry Maksyuta Internet project manager Greenlife.ru noted accelerating demand for imported and Russian Christmas trees in tubs from corporate clients
"This year the demand is even higher than the previous year. I can say that our expectations for growing demand for New Year decorations and accessories are proved by soaring volume of corporate orders despite slight reduction of the average New Year expenditures. The corporate orders can amount to 3000 decorative 30-40 cm height Christmas trees in pots – that means 700 roubles expenses on each employee. "
Victoria Kuzmicheva, Marketing Director at 7Flowers noted that this year people are more interested in small decorated trees in pots.
"We are wholesale retailers though we plan our stock volume long before the usual sale start, and every year we increase our stock orders due to growing demand during New Year holidays. This year is not an exception. We can mark a new trend in demand for decorative fresh fir-trees and pre sale demand for office and leisure venues decoration."
Natural cut Christmas tree such as European spruce is the most expensive with prices starting from 1500 roubles for a 1.2 metre sapling. A similar sized artificial Christmas tree ranges between 900 roubles to 1500 roubles and has its own client category – those who are looking for future advantage of this kind of nylon tree said Maksyuta from Greenlife group.
"We have a variety of Christmas trees from Russian original spruce and fir tree in tubs and cut, European, notably Danish evergreen spruce in tubs and Russian manufactured constructor  spruce of varying height. The demand, I can say, is equal for fresh spruce and artificial ones. There are people who are happy with artificial tree of a good quality that can be used from year to year; those are more practical from one side. However, since the price of natural and manufactured tree doesn't differ significantly, those who would like to smell natural spruce prefer it to a plastic one. However fresh live tree needs more care and involves in more cleaning. That is why we receive more orders from restaurants, corporate clients and house owners for live Christmas trees."
Nevertheless, even major retailers are aware of the potential impact on major sales from Russia's arctic late November and early December weather. According to Kuzmicheva sales can be hit by unusual cold forcing people to stay home despite going shopping for Christmas decorations.  
"Abnormal Winter cold could impact sales as people will stay home and will not visit cash and carry shops for purchases. However, this gives an opportunity to internet-delivery shops to boost revenues."