Apple product prices to increase with Chinese wages?
Published time: 29 Aug, 2012 16:32
Edited time: 29 Aug, 2012 20:32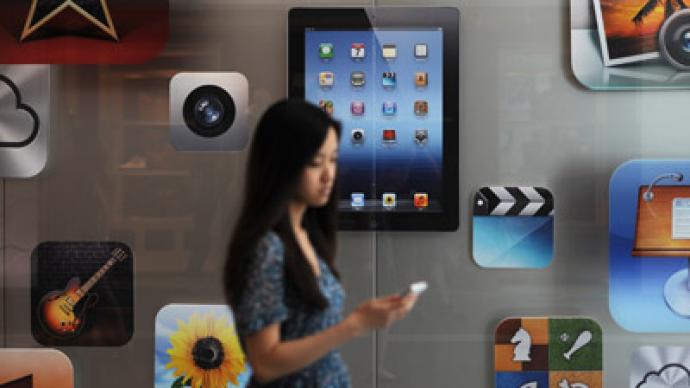 Chinese workers are set to see a salary increase, which industry experts say could cause a ripple effect across the world's major technology companies, which may set higher prices for gadgets as a result.
Shenzhen, where some of China's largest electronics manufacturers are located, looks set to have its minimum wage raised by 13.3% starting next year, wired.co.uk reports.
Apple, HP, Samsung and Nokia are among the companies that have parts and products made in the Guangdong province city, so the wage rise could impact the cost of computers, handsets and games consoles worldwide.
High inflation in China has led to protests from workers in recent years. Shenzhen's authorities are trying to prevent possible worker actions with the rise, which will see factory staff getting about $236 to $268 a month in early 2013. Shenzhen workers are already one of the highest paid regional labor groups, falling just short of Beijing.
Among the companies based in the city's Pearl River Delta tech hub, many of them Taiwanese OEMs (Original Equipment Manufacturers), the BYD Company produces handsets for Nokia and HTC, while Shenzhen-based Wistron signed a patent deal with Microsoft in 2011 to supply its Android and Chrome products. OEMs may start to look for cheaper bases outside of Shenzhen, but with prices rising across the country, the search could be fruitless.
But Roger Sheng of technology research company Gartner believes it is unlikely that the companies will leave China. "Foxconn is saying it is moving to outside China, but actually it is building the biggest factory zone in Henan province for increasing iPhone orders," he told The Register. "Other countries need to invest in the infrastructure and education systems to attract electronics manufacturers to move from China before launching aggressive policies."