China buys Russian military helicopters for $1.3bln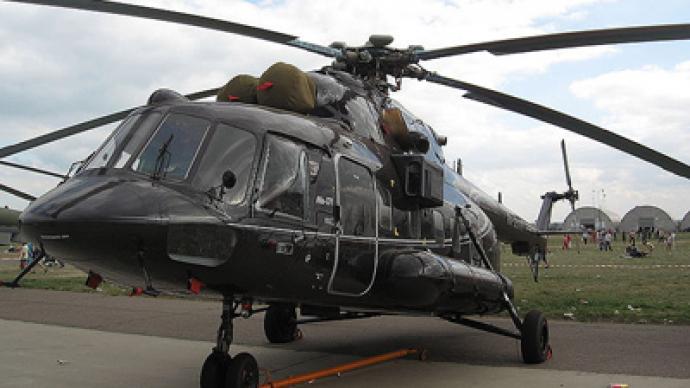 China has bought Russian Mi-171E helicopters and other military equipment worth $1.3 billion over the last six months, with more purchases to follow.
The equipment was sold by Rosoboronexport, Russia's state arms exporter. In the coming years the Chinese army plans to buy more Mi-171E helicopters and engines for SU-27/30 fighter planes from Russia, writes Vedomosti Newspaper. In July China and Russia signed a $600mln deal for 55 Mi-171 helicopters to be delivered by 2014, according to Vyacheslav Dzirkalen, head of Russia's Federal service for military and technical cooperationIn February China bought 140 AL-31 engines for the SU 27/30 fighter jets, and for its domestically designed fighter planes, worth $700 million.Russian military exports in 2013 amounted to $13 billion, with 15 percent being exports to China.Meanwhile US aerospace giant Boeing has scored a $1.4 billion deal to supply India with 22 attack helicopters, beating off competition from the Russian Mi-28N Night Hunter.The deal will include advanced AN/APG-78 fire control radars for the Apaches as well as Hellfire anti-tank and 245 Stinger anti-aircraft missiles.India purchased 80 percent of its $12.7 billion in arms from Russia during 2007-2011, according to the Stockholm International Peace Research Institute (SIPRI).Over the last five years the US managed to score a string of big-ticket deals.
You can share this story on social media: