Australia's mining boom curbed as China's demand is down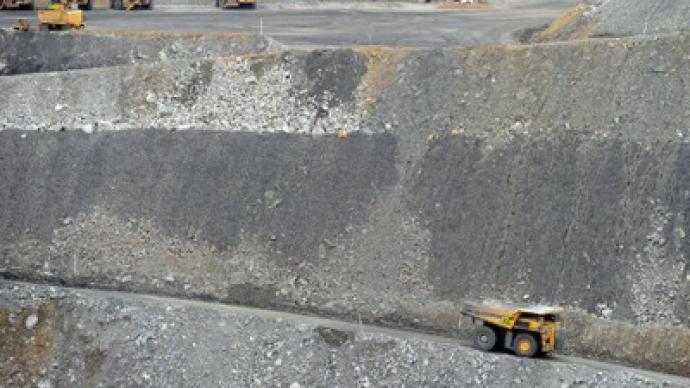 Australia's resources boom is over after bringing the country's economy billions of investment, according to Australia's Resource Minister. Experts say decreasing demand from China is bringing the mining boom to an end.
"The resources boom is over," Resources and Energy Minister Martin Ferguson told Australian radio. "We've done well – A$270 billion ($282 billion) in investment, the envy of the world. It has got tougher in the last six to twelve months."Ferguson's comments came after the world's biggest miner BHP Billiton scrapped plans for a $20 billion-plus expansion of its Olympic Dam copper mine in South Australia and a $20-billion project for a new harbor, designed to double its iron ore exports in Western Australia. BHP said decreased profit, soaring development costs and falling commodity prices forced the company to freeze the projects. Major mining companies around the world have all been hit by dropping prices for iron ore, copper, coal, nickel and aluminum as demand from China, the biggest commodities consumer, slowed this year. The Chinese slowdown has forced many miners to shelve some projects and to revise their short-term outlooks."We are going to have to make more tough decisions, invest in fewer projects, we are going to have to defer other things, we are going to have to stage projects," Tom Albanese, CEO of Rio Tinto, told a forum in Perth.The resources boom led by Chinese demand has been fueling the Australian economy during the global financial crisis, while other developed countries dip into recession. Jobs growth in resources projects helped to keep unemployment at 5%, despite a decline in manufacturing. BHP's Olympic Dam expansion alone would have created 25,000 jobs, according to South Australia's government.However, experts are not so pessimistic about the resources sector in Australia. National Australia Bank does not see the boom peaking until 2013 and 2014, when resource capital spending will grow about 1% of GDP.
You can share this story on social media: