China to ship up to 15% of trade through the Arctic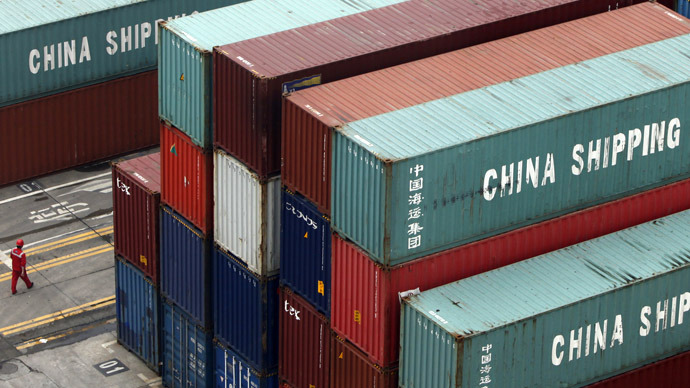 A Chinese shipping company is planning the state's first commercial voyage though the Nothern Sea Route to the United States and Europe in 2013. By 2020 China could transfer up to 15% of the country's international trade through the Arctic.
The news was announced by Huigen Yang, Director General of the Polar Research Institute of China at a conference in Oslo.
With thawing sea ice, countries are rushing to the Arctic hungry for its oil, gas and mineral deposits. China is mostly interested in using the Northern Sea Route for a more direct shipping link between east and west.
Chinese shipping companies were left "greatly encouraged" about using the Northern Sea Route after the last year's landmark trip of the Xuelong, or Snow Dragon, icebreaker. The icebreaker became the first Chinese vessel to complete a voyage cross the Arctic Ocean. 
The three-month mission, led by Huigen Yang, took the vessel from the Pacific Ocean to the Atlantic via the Arctic.
The trip came as part of Beijing's program to expand its presence in the Arctic region, opening new shipping routes as the icecap melts. The Arctic route will save China a lot of time and money. 
In comparison with the route through the Suez canal the Arctic route allows China to shorten the travel distance between Shanghai and Hamburg by 5200 kilometers, Huigen Yang underlined.
2012 set records for navigation on the Northern Sea Route. More vessel than ever took the Arctic shortcut between Europe and Asia, Barents Observer reported. By the end of the 2012 season over 45 vessels have sailed the route, compared to 34 in 2011 and only four in 2010. Last year also saw a 53% increase in the amount of cargo transported through the Nothern Sea Route.
Russian and Norwegian shippers have also started using the route for trading.
Last year China became the world's biggest nation in visible trade. The combined total for imports and exports of Chinese goods hit $3.87tn, beating the US at $3.82tn.
You can share this story on social media: