China to subsidize shale gas development
Published time: 6 Nov, 2012 14:14
Edited time: 6 Nov, 2012 18:15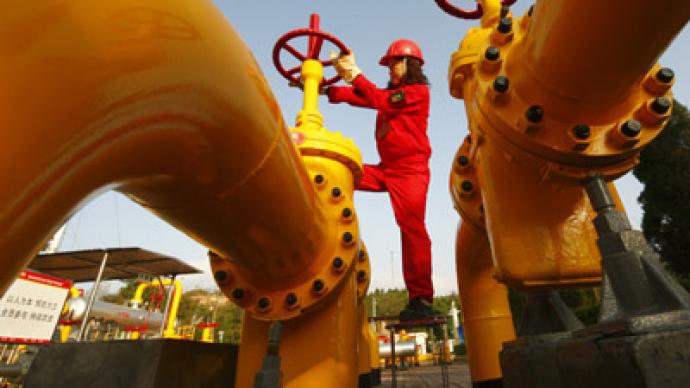 China is to subsidize the development of shale gas in an effort to increase the share of unconventional energy sources in its economy. This comes as a part of a broader 'shale revolution'.
­The government is due to allow 0.4 Yuan, or 6.4 cents, for each cubic metre that'll be developed between 2012 and 2015, according to Chinese Ministry of Finance.
Regional Governments will also be free to set up their own funds to encourage developers of shale fuel.
The subsidy is "at the top end of our expectations," Bloomberg quotes Neil Beveridge, a Hong Kong-based energy analyst at Sanford C. Bernstein & Co., as saying.

China is now considered to be home to the world's biggest shale reserves in excess of 26trln cubic metres. To compare, the United States has an estimated 24trln cubic metres of underexplored recoverable resources of shale gas, according to Valery Nesterov, energy analyst at Sberbank Investment Research.

China may take third place in the world gas arena in another 25 year, as extraction of gas is forecast to skyrocket 5 fold during the period, the International Energy Agency said in May 2012.  The US is set to top the ranking by 2035, with Russia dropping to second spot.
In late October Sinopec, China's biggest listed petroleum and petrochemicals company, kicked off operations in the country's first project to extract shale gas in the city of Chongqing – right in the centre of the country. 
A major move by the world's economic powerhouses such as the US and Japan to develop shale reserves has worried the Russian Government. In late October President Vladimir Putin recognized the threat posed by alternative fuel sources to Russia's economy, which is reliant on traditional energy sources. He urged Gazprom to revise its export policy, warning that a market reshape, where shale fuel and liquefied natural gas are increasing their weight, could hit Russia's export revenues really hard.