Chinese border city gives green light to use of ruble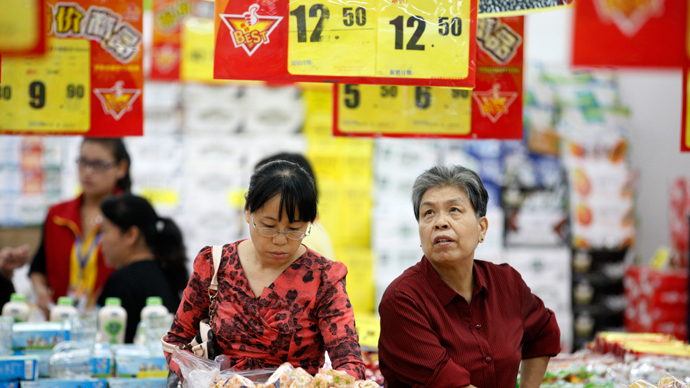 Chinese government has allowed the usage of Russian currency, the ruble, along with the yuan, in the city of Suifenhe on the Sino-Russian border in northeast China.
Suifenhe, sometimes called "the capital" of Chinese-Russian trade, will become the first site in the republic since its founding in 1949 where a foreign currency can freely circulate, Xinhua agency reported Sunday.
The Chinese will be able to make bank deposits and withdrawals in Russian rubles, and also use rubles to pay for goods and services.
The People's Bank of China believes the move will help to counter illegal currency swaps and turn Suifenhe into a model site for the ruble-yuan trade.
The city, in the Heilongjiang Province, has been one of key channels for Sino-Russian trade, with hundreds of Russians arriving in Suifenhe daily for business purposes or as tourists, which has led to a surge in the use of Russian cash.
Analysts say that the decision to allow the circulation of rubles will prepare the way for the subsequent introduction of a similar rule for the use of China's yuan in Russian cities.
Earlier, the Suifenhe government announced that from December they would introduce a visa-free travel for Russians with valid passports for a stay of up to 15 days.
Three years ago, in December 2010, Moscow's Micex stock exchange started trading the yuan against the ruble for the first time, as Russia and China sought to reduce the use of US dollars in trade.
You can share this story on social media: