China grows at 7.8%: Fastest of 2013, but further success questioned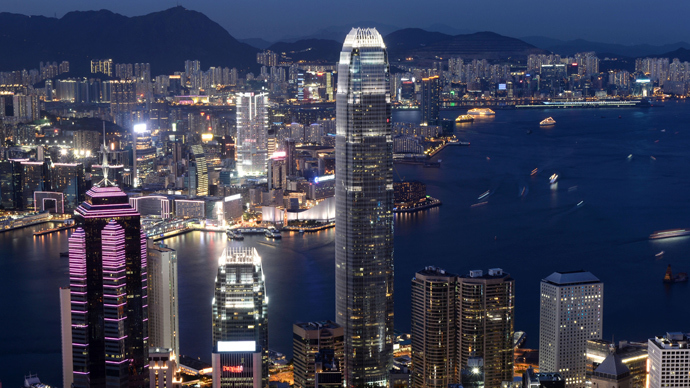 China's economic growth rebounded in Q3 to 7.8 percent from a two-decade low of 7.5 percent in Q2, helped by government stimulus measures. Analysts warn growth in the world's second largest economy may not last, as global demand remains weak.
Economists remain split on the 'success' of the figures. The improvement allays fears of a deeper slowdown that could crimp world growth, but also signals China may be settling into healthy, robust, growth.

Premier Li Keqiang attributed the growth to increased factory output and investment, and said on Friday construction and building were also the main drivers. In September, industrial production rose 10.2 percent year-on-year, according to the National Bureau of Statistics.

In response, the yuan hit a 20-year high on Friday, as FOREX analysts were excited by China's first economic growth acceleration in three quarters.
The 'cheap' yuan has long driven exports by making Chinese goods more competitive in international markets, and a stronger currency could hinder the export niche. 

Premier Li's economic plan of 'Likanomics' includes many reforms to counter the trillions of dollars in local government debt racked up during the 2008/2009 financial crisis. China has not indicated it plans on cutting interest rates to foster growth, like many European countries.

However, as Chinese growth was largely fueled by government spending, while global demand remains fragile, the outlook for the country remains murky, analysts warn.
"The economy is facing a complex and uncertain domestic and international environment," Reuters quotes Sheng Laiyun, a spokesman for the National Bureau of Statistics.
In the first nine months of 2013, consumption accounted for 46 percent of growth, much less than the 56 percent for investment. Exports, on the other hand, contracted 1.7 percent.
After 30 years of double–digit expansion underpinned by exports and investment China is now seeking to restructure its economic mix and boost domestic consumption, mostly to hedge against external factors of exports and investment. In Q2, growth fell to 7.5 percent, the first time expansion has fallen below 8 percent in 20 years.

Hedging against volatile external conditions has become even more relevant amid the backdrop of the US debt crisis, as China holds nearly $1.3 trillion in US Treasury bonds.

China's emerging middle class, cheap labor and competitive exports have helped build the world's second largest economy.