China starts anti-dumping probe into EU solar producers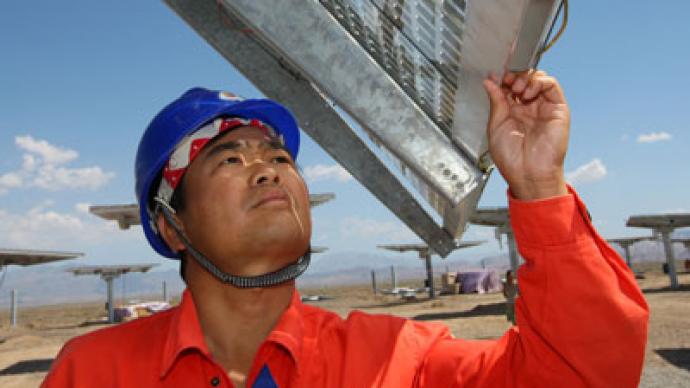 China has launched a trade investigation into solar-grade polysilicon imported from the European Union. Beijing has already looked into US and South Korean solar manufacturers.
The investigation is to discover whether European companies are selling raw-materials such as polysilicon, used to make solar panels, below cost, China's Ministry of Commerce said in a statement. The authorities will also investigate whether EU companies got illegal subsidies.The move comes after the EU Commission launched its own probe into suspected dumping by Chinese panel makers. The EU investigation was triggered by a group of 25 European solar companies in Germany, Italy and other EU countries, which claimed China has been selling its solar products below cost.The investigation into EU manufacturers will be combined with anti-subsidy and anti-dumping enquiries of US and South Korean imports launched earlier this year, according to the ministry.The scrutiny of US and South Korean companies was launched in July after Washington imposed two new import duties on about 35% on solar equipment from China in a bid to restrict the Chinese presence on the market. Beijing criticized the initiative, claiming the US "sent a negative signal of trade protectionism and blocking the development of new energy to the whole world."The US duties will come in force if the US International Trade Commission proves that low Chinese prices for solar products hurt US businesses. Its decision is expected later this month.Meanwhile, in a separate statement the Ministry of Commerce announced "supportive measures to shore up its ailing photovoltaic (PV) industry, which has been rocked by recent US duties on Chinese exports". The plan includes technological assistance and cutting charges.