Gazprom managers to change to use LPG powered cars
Published time: 5 Jul, 2012 15:21
Edited time: 5 Jul, 2012 19:21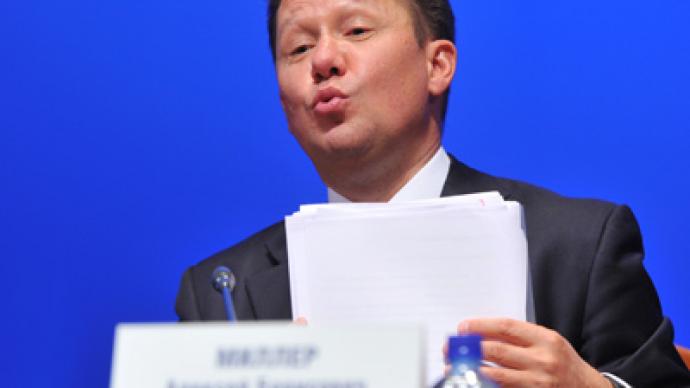 Russia gas monopoly Gazprom may soon buy Liquid gas powered cars for its top management as part of the plan to open a competition with oil-based propellants.
Gazpom's CEO Alexey Miller called this "a transport gas revolution" in the industry. He said the company is to sign an agreement with Russia's largest regions by 2012 to develop the natural gas market that could significantly reduce tariffs as gas is much cheaper than petrol.
To achieve this Gazprom plans to supply 3 billion cubic meters of gas fuel to the domestic market in the next three years. 
The company also plans to build more gas-filling stations across the country as regional authorities need to order more vehicles working on gas fuel.
Miller said that that the exact cost of the project will be determined by early 2013.

"It opens great perspectives for the gas industry and will create direct competition between gas and oil-based propellants. It will also end the difference in the price between the two" he said.