Up to 2 million Britons in 'debt peril' by 2018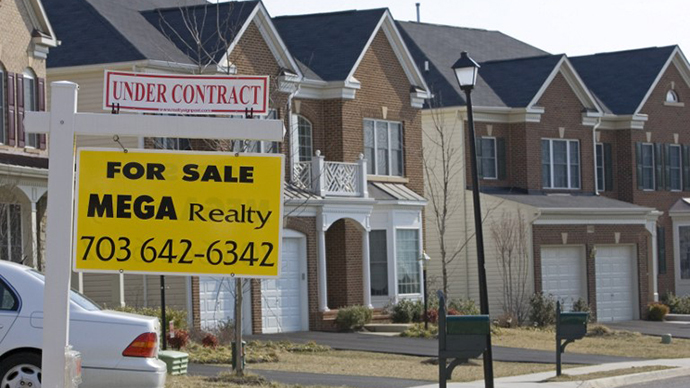 Between 1 and 2 million British families risk a personal debt crisis by 2018. They could spend more than half of their disposable income on repayments if the government raise rates before the economy is fully back on track, says the Resolution Foundation.
The think tank analysis is based on the last five-year growth projections from the Office for Budget Responsibility aimed at determining how households in "debt peril" - a situation when they need to spend more than half their net income on debt repayments - may fluctuate depending on the path of interest rates and the shape of growth in household incomes.
In the worst case scenario, interest rates would rise from today's low of 0.5 percent to 5 percent, and the number of "debt peril" households in Britain could more than triple - from 600,000 in 2011 to 2 million by 2018.
However, even if the rate goes up less sharply - to 3 percent by 2018 - the number of families in debt peril would almost double - to 1.1 million.
"Even with interest rates at historic lows, we already hear from many who are already living on a knife-edge, where it can take just one thing to tip them into the spiral that ends in homelessness," said Roger Harding, the director of campaigns at the housing charity Shelter.
The report by the Resolution Foundation was published after speculation last week that the Bank of England could raise rates in the spring. Mark Carney, the bank's governor, pledged that interest rates would not rise from 0.5 percent until unemployment hits 7 percent, which, Societe Generale says, could happen when March unemployment data is released.
In December the UK unemployment rate was down to 7.4 percent, inspiring further enthusiasm that the country's recovery is round the corner.
The number of households in 'debt peril' stood at 870,000 in 2007, just before the crash, but had fallen to 600,000 by 2011 as interest rates plummeted and households de-leveraged during the recession.
These increased debt levels would have profound implications for households, banks and policy makers and for the wider economic recovery, says the Resolution Foundation.
You can share this story on social media: