Europe's richest man Bernard Arnault may not get Belgian citizenship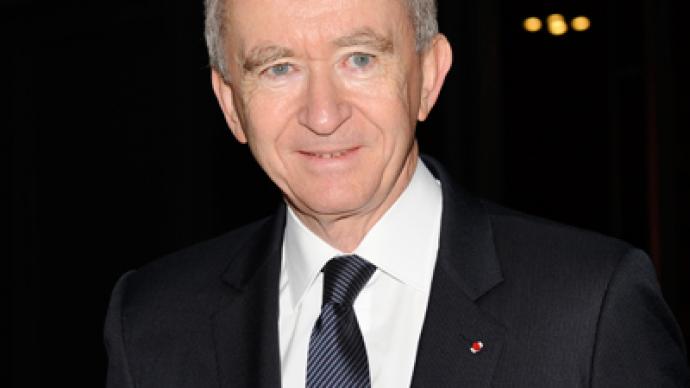 Belgium appears not to be impressed by the billions of Europe's richest man Bernard Arnault, as reports suggest it may reject the tycoon's citizenship application.
A final decision by the Belgian L'Office des Etrangers which deals with naturalisation requests is to come in spring, but it's likely to be rejectedб The Independent newspaper quotes the Belgian press.Bernard Arnault, the world's fourth-richest man, who owns such luxury brands as Moët Hennessy-Louis Vuitton (LVMH), applied for Belgian citizenship in September. Then the man with an estimated $41bn net worth denied allegations he was seeking a tax shelter. The victory of Socialist François Hollande as President of France created additional headaches for France's super rich. The new President increased income tax to 75% for people earning more than €1mn, while in Belgium the tax stands at 50%.The fashion boss moved to Belgium from France a year ago, while the general requirement says that a would-be Belgians must have lived in the country for three years, regardless of their fortune or any other "competitive advantage."Belgium has always been extremely choosy about letting people put down roots in the country. About 550 French citizens, mostly wealthy, are waiting to hear if they can officially settle in the country. The rules are set to become even tighter, as in the future as people will need to live in the country for at least 5 years before they can apply for a Belgian passport. Those with a bona fide link with Belgium are classified as people with "exceptional merit" and could be fast-tracked.Special love for Belgium by Frenchmen seems to have material basis, as, under the existing rules, French citizens moving to the north qualify for a lighter tax burden, whether they have Belgian citizenship or not. Since France wants to renegotiate the agreement, a Belgian passport may become a very desirable thing. On top of that, a 1960s agreement says that French residents of tax-free Monaco need to pay taxes at French rates, while in Belgium that's not the case.
You can share this story on social media: