L'Oreal chief opposes 'rich tax' in France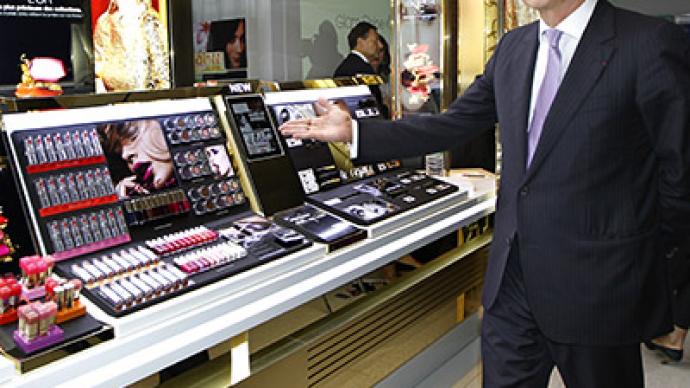 If France approves imposing a 75% marginal income tax rate for top earners, it would make it "almost impossible" for companies to hire top managers, the head of the L'Oréal cosmetics giant has warned.
­ "If there is such a new tax rule, it's going to be very, very difficult to attract talent to work in France, almost impossible – at a certain level, of course," Jean-Paul Agon, CEO of L'Oreal, told the Financial Times.The French government is going to reveal President François Hollande's plan to cut the country's 33bln euro budget gap next year. The plan includes 10 billion euro savings and tax increases, such as a 75% tax rate for income above 1 million euro. The government has also pledged to raise taxes on capital in line with income tax rates, adding that taxes would be rebalanced in favour of small- and medium-sized enterprises.The "rich tax" is designed to ensure that "very high earners participate in a patriotic movement to help restore the country," Prime Minister Jean-Marc Ayrault said earlier this month.Last year 16 executives and wealthy investors signed a petition calling for a higher tax on the rich in a symbolic gesture to help the French economy. Though Agon was among those signatories, he didn't expect the tax rate could be as high as 75%. Liliane Bettencourt, France's richest woman, whose family owns 30% of L'Oréal, Stéphane Richard, CEO of Orange telecom, Frederic Oudea CEO of bank Société Générale and Jean-Cyril Spinetta, president of Air France KLM also signed the petition. As the government proposed the 75% tax rate for top earners, business leaders expressed concern that high taxes would scare away foreign investors and managers and hurt the country's business climate. This month Bernard Arnault, chief of LVMH, the luxury goods group including Christian Dior and Louis Vuitton confirmed he had applied for Belgian citizenship, sparkling rumors that he is trying to avoid tax. Arnauld denied that his decision was determined by tax planning.