Uralkali CEO now under house arrest, employees and mother demand release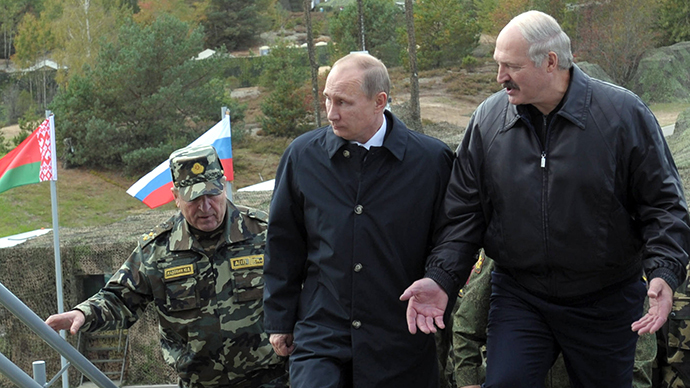 A month after Vladislav Baumgertner, CEO of the world's largest potash company, was arrested in Belarus, he has been moved to a private apartment from solitary confinement in a former-KGB prison.
Alexey Basistov, Baumgertner's lawyer met him on Thursday and said the move came as a 'surprise'.

The previous evening, the 41-year-old CEO's mother made an appeal to Belarusian President Aleksandr Lukashenko, Interfax West news agency reported, citing defense lawyer Anna Slavina.
His mother is reportedly with him in the 3-bedroom apartment in Minsk, which is under the watch of 4 officers.

In solidarity, about 6,000 Uralkali employees signed a letter to Lukashenko, asking for a 'quick release' of their CEO, according to the company's website.

Baumgertner was charged by Belarus authorities with 'abusing power' as chairman of the Belarusian Potash Co. 'Belaruskali' and causing damages estimated at $100 million, which could hold a 10-year sentence.
On July 29, Russia's Uralkali ended its cartel arrangement with Belaruskali, that controlled about 40 percent of the world's exports.
About a month after the break–up Vladislav Baumgertner, Uralkali CEO, was arrested and detained at Minsk airport on August 26, after he had been invited to the capital by the Belarus Prime Minister.
The transfer to house-arrest could be a step closer to the CEO's extradition to Russia. President Lukashenko has not ruled it out, as long as Russian investigators plan to follow up the charges.

The Belarusian president also said cooperation between the two potash producers could only continue if Uralkali assumes new ownership.
Uralkali's key shareholder Suleiman Kerimov is going to sell his 21.75 percent stake, but the buyer hasn't yet been identified.

Igor Shuvalov, the First Deputy Prime Minister of Russia, has confirmed that there are a list of potential buyers for Uralkali stock, which has a market value of about $16 billion, based on the current share price.
Brooklyn Nets owner and Russian billionaire Mikhail Prokhorov is among one of the top candidates, who is weighing picking up the share through his investment firm ONEXIM.

The main stockholder in AFK Sistema, Vladimir Yevtushenkov, who is negotiating in partnership with RussNeft chief Mikhail Gutseriev, the former head of Gosstroy, Vladimir Kogan, and long-time Putin ally Arkady Rotenberg, were earlier  identified as other possible buyers.
Chinese sovereign wealth fund China Investment Corp (CIC) received a 12.5 percent stake in Uralkali worth about $2 billion in a bond exchange deal with Wadge Holdings Limited. Wadge sold the exchangeable bonds to Chengdon.
Investment Corporation, a subsidiary of CIC, last November, as the bonds were due in 2014, Reuters reported. China is the world's largest consumer of potash, a nutrient and key ingredient in fertilizer used by farmers.
Russian President Vladimir Putin and President Lukashenko met on September 22 and 23 in Sochi for a conference, and again on Thursday September 26 for scheduled joint military exercises, but no consensus has been reached on the release of Baumgertner. The heads of state met at the Gozhsky test site in Belarus and the Khmelevka armed forces station in the Kaliningrad region of Russia.

You can share this story on social media: