Bank of Moscow posts 1H 2010 net profit of 6 billion roubles
Published time: 1 Oct, 2010 10:50
Edited time: 1 Oct, 2010 15:08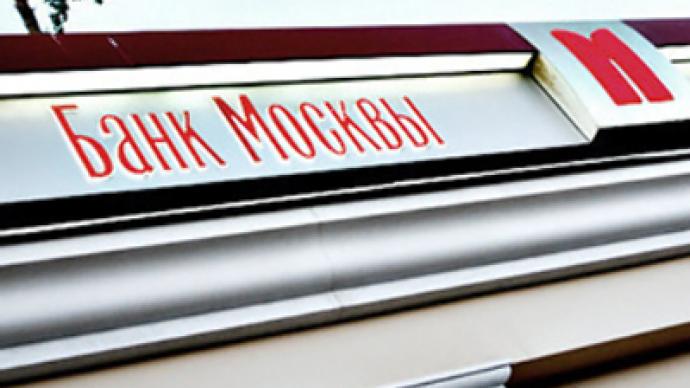 The Bank of Moscow has posted a 1H 2010 net profit of 6 billion roubles under IFRS.
The net result is up from the 1H 2009 net profit of 655 million roubles, with net interest income up 49.3% year on year to 20.2 billion roubles, and customer accounts up 14.5% year on year to 489.9 billion roubles.
Bank of Moscow noted that their gross loan portfolio was up 8.1% year on year to 624.4 billion roubles, with loan provisioning falling 20% year on year to 9.1 billion roubles as the Non performing loan ration came to 4.2% of the total loan portfolio at the end of June. Operating income before provisioning was up 26.5% year on year to 24.9 billion roubles.