Asian millionaires outnumber those in US
Published time: 19 Sep, 2012 11:50
Edited time: 19 Sep, 2012 18:14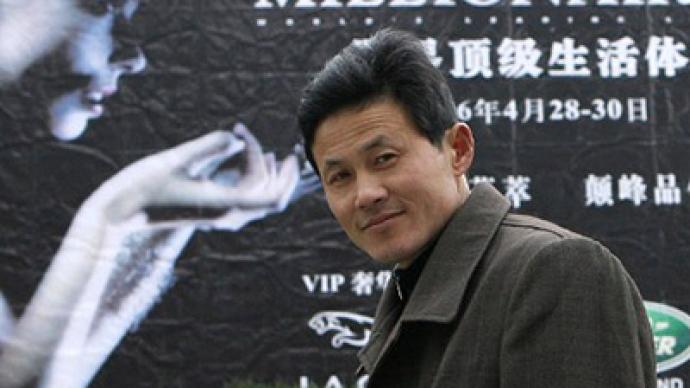 The wealth map of the world has changed for the first time with Asia outpacing North America in the number of people with $1 million or more in easily investable assets.
The number of the so-called high net worth individuals, those with investable assets of at least $1 million, excluding property and collectable items, hit 3.37 million last year compared with North America's 3.35 million, according to an annual survey by Royal Bank of Canada and consulting firm Capgemini.
High-growth economies in the region are seeing an increasing number of entrepreneurs who get much of their wealth from owning businesses in a variety of industries, including IT, automobiles, healthcare, and manufacturing.
Asia has already overtaken Europe in the same category. Singapore and Hong Kong are competing for top spot as the center of offshore wealth, leaving behind Switzerland and Luxembourg which face tighter European regulation on bank secrecy. Singapore had recently benefited from winning over wealthy mainland Chinese clients keen to use book investments. The survey indicates the benefits offered by Singapore "slightly outweigh those of Hong Kong", although Hong Kong was "taking steps to bridge any gaps".
However, growth in 2011 was capped by global economic challenges. Asia's richest people were not unaffected by the global recession, with the number of ultra-high net worth individuals with investable assets of at least $30 million in Asia-Pacific shrinking 3.9% to 21,700, the report showed. Their wealth dropped 5.2%.
"Asia-Pacific will likely continue to face challenges such as high inflation and global factors such as the weak economy in Europe," Jean Lassignardie, corporate vice-president at Capgemini, said in a statement. "However, the diverse nature of Asia-Pacific exports and economies means the outlook for the region as a whole remains strong."  In June the World Bank forecast economic growth in developing East Asia and the Pacific will slow to 7.6% this year from 8.3% in 2011, while the US is expected to expand 2.1% and the euro area will contract 0.3%.