Argentina accuses HSBC of $80mn money laundering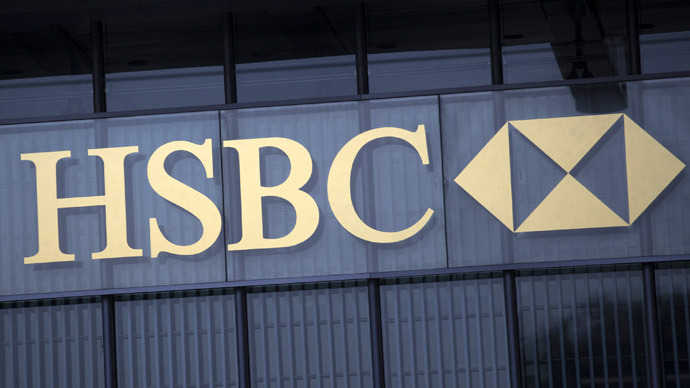 HSBC used "ghost bank accounts" and "falsified receipts" to launder almost US$80 million, the Argentine tax authority alleges. The accusations come after the bank was forced to pay out over $1 billion by US authorities on charges of money laundering.
Argentina's Federal Administration of Public Incomes denounced HSBC for money laundering and tax evasion in the latter half of 2012.
"On the basis of what's been investigated so far, in six months we've recorded 392 million pesos ($77 million) in fraudulent transactions, generated by evasion and money laundering," said Ricardo Echegaray, head of Argentina's tax agency to the press. He explained the international bank had used fraudulent invoices and phantom bank accounts "to hide financial information from the fiscal authorities."
"It's clear to us that there was a conspiracy between HSBC and private companies," Echegaray told reporters in Buenos Aires. "The first thing they have to do is to pay the state what it's owed and dismantle a gang of swindlers."
The Argentine tax authority said that the accusations were drawn up against HSBC following a series of raids in January of this year in connection a tax evasion case against Argentine company Compumar. The raid uncovered the existence of the phantom accounts created by HSBC.
HSBC said the accusations were of "great concern" to the company and it would cooperate wherever possible with the investigation.

"HSBC takes compliance with the law... very seriously and strongly supports the efforts of governments and regulators to detect unlawful activity," said HSBC spokeswoman Lyssette Bravo.
HSBC has been investing more money in security measures following last year's money laundering scandal in the US which saw the bank fork out almost $2 billion in settlements. A Senate investigation revealed that lax controls had facilitated millions of dollars of money laundering and the financing of terrorist groups.
The head of compliance at HSBC resigned over the case and issued an official apology to the Senate following the money laundering scandal. 
The bank has since spent $290 million on beefing up its security systems to prevent against money laundering.

You can share this story on social media: