Russia to grant unprecedented tax cuts on Arctic exploration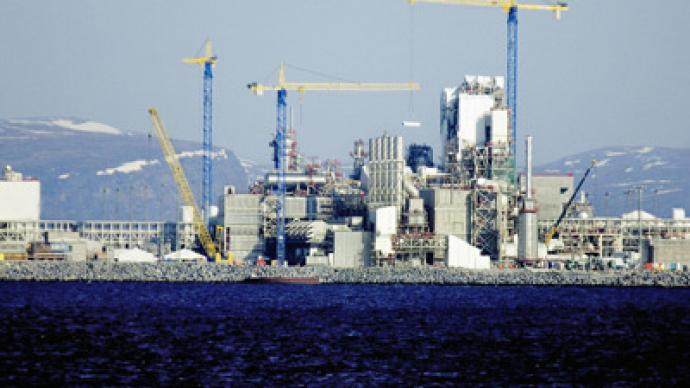 Russian authorities have agreed to lift all export duties for new projects in the Arctic shelf to boost investment in the area. The new tax breaks are expected to come into force by the end of this year.
"We managed to come to the agreement with the Ministry of Energy and with the Ministry of Economic Development. We settled all the differences and agreed how the new legislation will work," Deputy Minister of Finance Sergey Shatalov said in a statement.Under the new legislation operators of shelf projects will be granted tax relief from 5 to 15 years, including tax breaks on export duties as well as import duty and VAT for purchased equipment. The Ministry of Energy proposed to classify shelf projects in four levels from basic to Arctic so as to implement proper tax breaks. The same tax policy will be applied to oil projects, launched from 2016.In October the Ministry of Finance provided a report on proposed tax breaks for Arctic oil exploration, citing 13 points of disagreement with the Ministry of Energy which concerned spending on coastal infrastructure and tax breaks on company losses. Earlier this year Russia's then Prime Minster Vladimir Putin proposed that "there should be special stimulating system of taxation" to develop production in the region. He was speaking at a meeting devoted to the exploration of the arctic shelf. Putin also suggested the tax on resource extraction should be around 5% of the value of the product for the most difficult projects.Until now only companies with more than a 50 per cent of state capital and more than five years' experience can take part in shelf exploration, which means that only the country's majors Gazprom and Rosneft can be involved in the projects.Experts consider the tax breaks unprecedented, but are reasonable as it would be the only way to boost Arctic oil exploration from 6% to 10%. Traditional oil fields discovered in the Soviet era are expected to run dry in the coming decades, reducing the country's oil output to 400mn tonnes from 500mn tonnes by 2030, according to the Ministry of Energy.  The tax breaks proposal resulted in several major agreements between Rosneft and international oil giants such as US-based ExxonMobil, Italy's ENI and Norway's Statoil. The total cost of operations in Russia's arctic shelf might reach $400 billion, which is "comparable to the cost of space exploration", according to Igor Sechin, President of Rosneft.The Russian Arctic shelf is believed to hold about 100 billion tonnes of natural resources including 13 billion tons of oil. Though there are 257 oil wells in the region, the major part of the fields are not explored, according to the Ministry of Natural Resources.