The tech saga: South Korea probes Samsung over Apple antitrust complaints
Published time: 6 Sep, 2012 09:54
Edited time: 6 Sep, 2012 13:54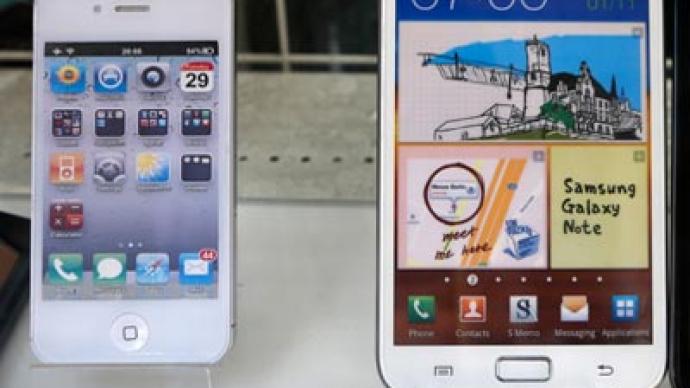 The tech titans' battle is gaining momentum as South Korean regulators are looking into complaints filed by Apple that Samsung Electronics is abusing its dominant position in wireless technology.
Both companies' die-hard consumers should better sit down on the couch with a bowl of popcorn to watch the rivals' struggle in patent disputes in 10 countries, competing for a bigger share of the lucrative mobile and tablet computer market.
The Korea Fair Trade Commission (FTC) said it is investigating whether Samsung is unfairly competing in the market by abusing its dominance in wireless technology patents.
Apple reportedly filed its complaints earlier this year. Samsung's 3G technology patents were the center piece of a legal battle between the companies over alleged patent violations. Last year Apple sued Samsung for patent infringements in the US.
Last month Apple won an almost overwhelming victory after a US jury said that Apple hadn't breached any of Samsung's technology patents, saying that the South Korean firm had copied key features of Apple's iPhone, ruling that Apple must get $1.05 billion in damages.
Simultaneously, a South Korean court ruled that Apple violated two 3G Samsung technology patents, following a similar verdict passed in The Netherlands.