Apple seeks to ban 8 Samsung devices in the US
Published time: 28 Aug, 2012 09:25
Edited time: 28 Aug, 2012 13:25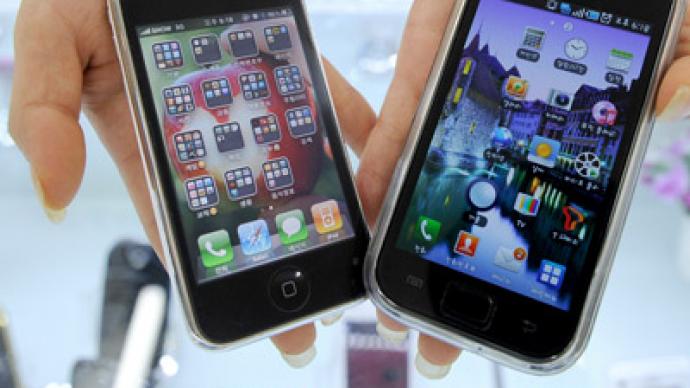 Apple has asked a US court to ban sales of eight Samsung Electronics devices, following the iPhone maker's win in a patent dispute against Samsung last week.
The request is based on Friday's jury ruling that Samsung had infringed several Apple patents. The list products suggested to be banned include the Galaxy S 4G, Galaxy S2 AT&T, Galaxy S2 Skyrocket, Galaxy S2 T-Mobile, Galaxy S2 Epic 4G, Galaxy S Showcase, Galaxy Prevail and Droid Charge.
The jury in California awarded Apple about $1 billion in damages. Since Samsung's infringement was also deduced to have been "wilful", the damages could be tripled. An injunction hearing has been set for September 20.
In June the US court banned the Galaxy Tab 10.1 from the US market after finding it likely stole Apple's design. On Sunday Samsung asked to lift the ban after the court ruled that the computer tablet did not infringe that particular patent.
Friday's verdict could affect Google, which develops the Android operating system used in devices produced by Samsung, LG, Motorola, HTC and other companies. If Samsung loses the appeal, the precedent might force Google to license programs and designs associated with Apple's patents. This will most likely mean retail prices.
Currently Samsung leads the US smartphone market as it sold around 50 million units between April and June – almost twice the number of iPhones sold.