​Apple to pay $32.5 mln for out-of-parent-control purchases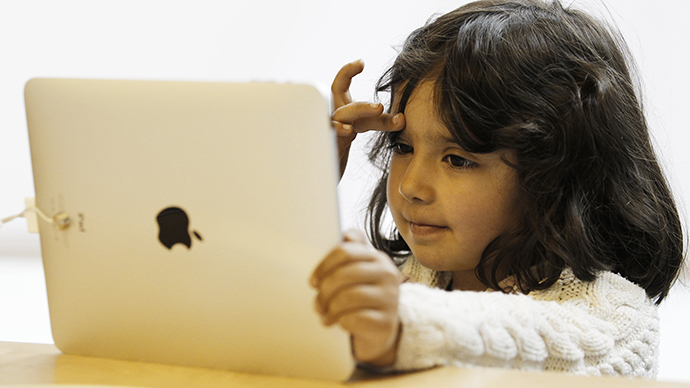 Apple has agreed to provide $32.5 million in compensation to clients whose children made in–application purchases without parental consent. The tech giant is now reconsidering its billing practices.
The US Federal Trade Commission (FTC) accused Apple of failing to warning parents that once entering the password they opened a 15-minute window for unlimited purchases in the App Store.
"We challenge that Apple does not inform users of the existence of the window," said Edith Ramirez, the FTC's chairwoman at a press conference in Washington. "When a parent enters the password they do not know the full scope of the charges that they could incur."
Tens of thousands of US consumers were caught out, spending up to thousands of dollars for virtual goods like "food for a dragon" or an "invisible raincoat" which were unsanctioned by the parent in charge of the account.
"Consumers should not have to sacrifice basic consumer protections to enjoy the benefits of mobile technology," Ramirez said.
To settle the FTC complaint Apple agreed to the compensation and will re-configure payment notifications in the App Store by March 2014.
The FTC's chairwoman added that the $32.5 million figure is just the beginning and all purchases since March 2011 will be refunded.
However the penalty won't affect the world's biggest company by market value, as last fiscal year it generated $37 billion in net income or about $4 million an hour. The App Store generated $10 billion in sales, of which Apple grabs a 30 percent share.
You can share this story on social media: