Airbus to double spending on US plant
Published time: 19 Oct, 2012 11:01
Edited time: 19 Oct, 2012 15:01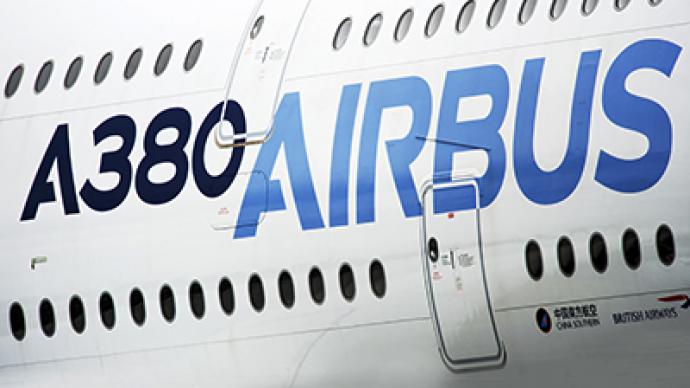 Aircraft maker Airbus plans to double its spending on services and equipment by 2020 from $12 billion last year, as it gears up to build a new plant in the US state of Alabama, where A320 planes will be built.
­Last year Airbus spent $12 billion or more than 40% of its procurement budget on US-based suppliers, supporting an estimated 120,000 jobs.
Airbus CEO Fabrice Brégier announced plans for the Mobile aircraft assembly plant earlier in July 2012. The plans include a $600 million factory with up to 1000 jobs for the assembly of the A319, A320 and A321 planes.

Construction of the plant is expected to begin in 2013. France-based aircraft maker expects it to produce up to 50 aircraft per year by 2017.
By 2015 Airbus expects to have 13 daily flights by carriers flying its A380 aircraft to Los Angeles International Airport. The flights would add an estimated 3,900 jobs in the region, the company said.
It will result in $9.4 billion of economic activity in tourism and other services in the region, Airbus said in a report, based on a 2007 study by the Los Angeles Economic Development Corp. Annual growth in air travel will more than double over the next 20 years, according to Airbus's estimates.
Airbus has a number of plants in different locations worldwide, including those at Toulouse (France); Hamburg (Germany), Seville (Spain) and since 2009 at Tianjin and Harbin (China).