Boeing outrivals Airbus in new orders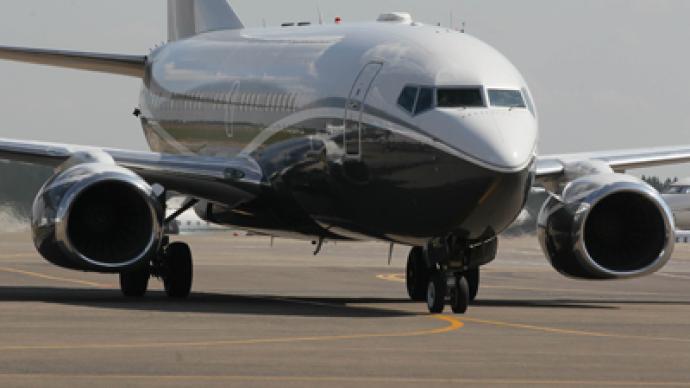 Boeing has outpaced Airbus in the number of orders for the aircraft at this year's Farnborough Air show, booking potential deals worth more than double than its European rival.
Boeing said it took total orders and commitments over the past week for 396 airplanes, valued at around $37 billion. That is more than double Airbus' performance of $16.9 billion in orders and commitments for a total of 115 aircraft. The past week provided some relief for Boeing, though it still has a long way to go to make up for last year's shortfall, when Airbus clinched $72 billion worth of orders, around $50 billion more than Boeing had secured.Most of Boeing's business this week has been in response to the challenge presented by the Airbus A320neo. Its 737 airplane, particularly the new MAX variant, made a successful debut, especially when the company agreed to a firm $14.7 billion order from United Airlines.United, the largest US carrier by revenue, agreed to buy 150 Boeing 737s to replace older planes that are not as fuel-efficient."We negotiated what we believe to be the best airplanes with the best engines at the best price," said Jeff Smisek, President and CEO of United.United Airlines' order includes 100 of Boeing's new fuel-efficient 737 Max 9s, which will start being delivered to United in 2018. United is also buying 50 of Boeing's current 737s and they are due to start arriving in late 2013. However, total sales of 282 Airbus and Boeing jets at the Farnborough air show this week fell 36 percent from the 2011 expo in Paris. The decline in overall orders compared to the previous year is no surprise amid the current economic turmoil and the scale of government cutbacks around the world.And though it's still too early to draw a final line under the sum of the money raised by deals, as customers rarely pay the full price when ordering big, most commitments end up becoming firm orders.Airbus has reportedly secured a strong commitment from Hong Kong-based Cathay Pacific for its new A350 long-haul aircraft. On Thursday, Airbus wrapped up its air show with a series of deals worth $6.35 billion.It revealed that Russian carrier UTair has ordered 20 short-haul A321s in a deal valued at $2 billion at list prices. Airbus also announced that Synergy Aerospace, a Latin American company, has firmed up a previous $1.9 billion order for nine long-haul A330 planes. In addition, it said Middle East Airlines has signed a memorandum of understanding to buy 10 A320neo aircraft, worth $1 billion at list prices, and that Irish leasing company Avolon has committed to buy 15 A320neo aircraft, worth $1.45 billion at list prices.
You can share this story on social media: