Russia and China are to challenge Boeing and Airbus as world aircraft leaders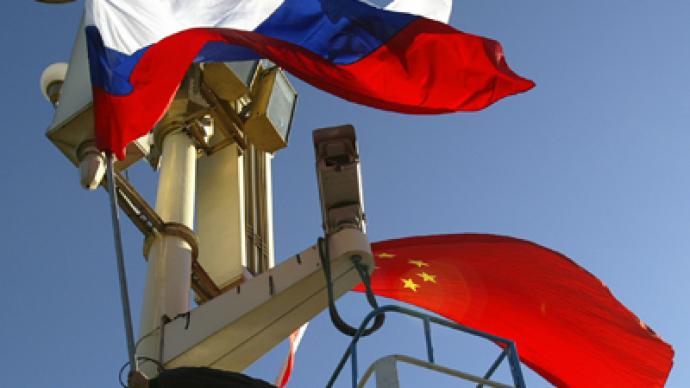 The two countries are setting up a joint venture to build new airplanes based on Russia's Ilyushin aircraft. Experts say, this could give birth to a strong new player in the market.
Russia's United Aircraft Corporation (UAC) and China's Commercial Aircraft Corporation (Comac) plan to develop and produce long-haul aircraft based on the Ilyushin (IL-96), Yury Slusar, Russia's Deputy Minister of Industry and Trade, told Vedomosti daily.
Moscow will provide the know-how and technology, while Beijing will be responsible for the cash.
The cost of the project wasn't specified. However, "in this issue one can see from the experience of Boeing and Airbus. The sum is likely to be between $7 – $12 billion, given a 7-year production cycle," Slusar said.
Production will be located in China. This is positive for Russia, as it will get a huge market, according to Sergey Sanakoev, secretary at the Russia-China Chamber for Innovation Products Trade.
The two countries have their own regional aircraft projects – Sukhoi Superjet 100 in Russiaand ARJ in China. The Chinese plane has yet to fly, and Russia would be a perfect partner to help speed up the process, Sanakoev said. With the two countries joined, they could provide real competition to Boeing and Airbus, the expert concluded.
Both world leaders in aircraft production welcomed competition, saying it'll give them strong impetus for perfection. That's because Russia's market has historically been one of the world leading, Shep Hill , a president of Boeing International, told Business RT.
"I think, as the Russian economy diversifies, as companies expand their reach, you will see the Russian companies becoming again the predominant areas of aviation and aerospace -as they've always have been and as they continue to be today."
Russia has a workforce, and qualified engineers, adds Oleg Panteleev, the head of the AviaPort analytical agency. China will benefit a lot, while advantages for Russia remain vague, the expert said, recalling the Chinese habit to copy things.
Anyway, Ruslan Pukhov, the director at the centre for analysis of strategy and technology, believes Russia can also gain tremendously, should the country manage to overcome its own domestic issues – lack of engineers and the absence of skilled managers for a project of this scale.
The agreement is scheduled to be signed on June 5-6, when Russia's President Vladimir Putin visits China.