Aeroflot's plans for low cost airline in Russia needs new legislation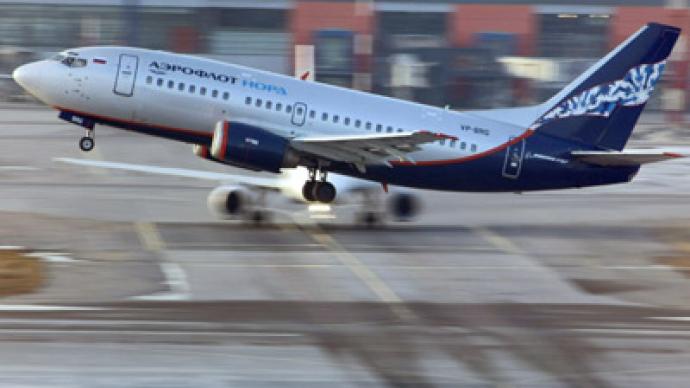 Russia's largest air carrier Aeroflot says creating a new low-cost airline in Russia to provide flights on domestic and international routes will require a number of changes to Russian legislation.
Russian authorities should make amendments to current rules, that would allow air carriers to sell non-refundable tickets and limit services such as in-flight meals and luggage, Aeroflot CEO Vitaly Saveliev wrote in a letter to President Vladimir Putin. These measures would help air carriers cut costs and provide lower fares.Saveliev also called for cutting fees for planes with a capacity of more than 170 seats and on hiring foreign pilots. The measures should be implemented by June 2013, he stressed.Among other proposals is the modernization of the air-traffic control system in order to offload, maintain and re-load an aircraft quicker, allowing the maximum utilization of an aircraft. The Aeroflot CEO also asked to create a network of secondary airports with facilities for Airbus A320 and Boeing 737, the most popular planes among budget air carriers."Aeroflot has sufficient infrastructure to operate low cost flights," Andrey Shenk, analyst at Investcafe told RT. "As the measures proposed by Saveliev, such as fees on meals and luggage and non-return tickets are implemented it will be possible to launch a profitable low cost air carrier".The investment costs of the project could be between $500mln and $1bln depending on routes and flight frequency, he added. President Putin approved Aeroflot's plan except for the hiring of foreign pilots. The issue should be discussed with trade unions, he said.However, Saveliev's proposals were opposed by several government agencies. The Ministry of Transport criticized the idea to impose fees on in-flight meals and luggage, while the Ministry of Economic Development opposed cutting fees for larger planes. The Federal Anti-Monopoly Service refused to introduce non-refundable tickets.Earlier this year the Russian government discussed the possibility of inviting foreign low cost airlines into the Russian market, including performing domestic flights. Meanwhile, the attempts of establishing Russian low-cost airlines have hardly been auspicious. The only two low costs carriers, SkyExpress, founded in 2006, and Avianova, founded in 2009, left the market in 2011 due to the huge losses.
You can share this story on social media: