Low-cost airlines come to Russia: Easyjet to launch flights in 2013, Ryanair eyes routes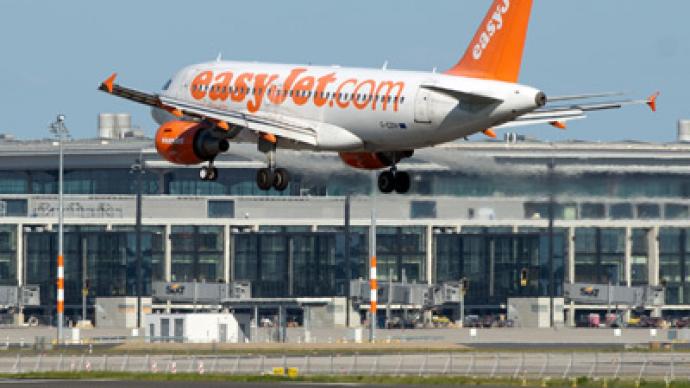 British low-cost air carrier Easyjet will start operations to Russia with flights between London and Moscow from early 2013. Rival Ryanair is also looking at ways into the Russian sky.
The UK regulator has allowed Easyjet to become the second national air carrier flying to Russia, according to RBC Daily. Easyjet will provide up to 14 flights a week from London's Gatwick airport to Moscow's Domodedovo. The tickets prices would start from $200 – about half of the average ticket price for Moscow to London flight. Experts say Easyjet's entry into the Russian market would boost competition and bring down ticket prices in the long term.Meanwhile Irish low-cost Ryanair is also eyeing the Russian market. The Transport Ministry of Russia has received a request from Ireland's Foreign Ministry to allow Ryanair to operate flights between the two countries. But no details have been announced yet.While the regulators consider the request, Ryanair is trying to win Russians' hearts with its famous calendars, picturing cabin crew in bikinis. The "Girls of Ryanair" charity calendar is expected on sale in Russian airports soon.Major carrier Virgin lost out to his rivals British Airways and Easyjet in the battle for routes to Russia as the UK Civil Aviation Authority ruled that BA and Easyjet are more "likely to deliver the greatest benefit to consumers" than Virgin."We concluded that EasyJet's proposal would introduce a distinctly different product into the market and would stimulate innovation on the route as a whole," Iain Osborne, the CAA's director of regulatory policy told Daily MailVirgin Airlines said that the company is "very disappointed" with what it called "a short-sighted decision" by the CAA.Last week the Russian government discussed the possibility of inviting foreign low cost airlines to the Russian market, including performing domestic flights. But experts warn, Russia lacks the infrastructure for low-cost air carriers to start operating domestic flights. Also the Russian authorities haven't made amendments to the legislation which would allow airlines to sell non-return tickets, key to lower fares.
You can share this story on social media: