Fly cheap: Russia mulls inviting foreign low costs to domestic market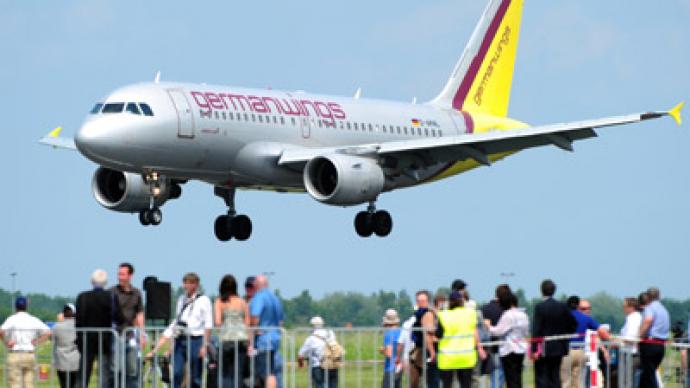 The Russian government is discussing the possibility of inviting foreign low cost airlines to the Russian market, including performing domestic flights.
"We are very actively discussing the issue of inviting foreign low-cost airlines that exist in the world today, including for domestic transport.We expect to hold a serious discussion of this," Igor Artemyev, the head of Russia's Anti-Monopoly Service (FAS) told at the meeting of the governmental commission for competition and the development of small and medium business.Besides that, the regulators discuss steps to create incentives for the establishment of domestic budget carriers, Artemyev added.Currently, a few international low-cost air carriers fly to Russia including Germany's Air Berlin and Germanwings, Spain's Vueling Airlines, Norway's Norwegian, Austria's Niki, and the UAE-based companies Air Arabia and Flydubai. Meanwhile EasyJet and Ryanair don't provide flights to Russia yet.Experts say, Russia lacks infrastructure for low-cost air carriers to start operating domestic flights. For example, only 20 from more than 200 Russian airports have facilities for Aerobus A320 and Boeing 737, the most popular planes among budget air carriers. Also Russian authorities haven't made amendments to the legislation which would allow airlines to sell non-return tickets, key to lower fares.The attempts of establishing Russian low-cost airlines could hardly be called auspicious.The only two low costs SkyExpress, founded in 2006, and Avianova, founded in 2009, left the market in 2011 due to the huge losses. Earlier this year Russia's Association of Air Transport Operators, which unites over 100 airlines, warned domestic airlines faced bankruptcy due soaring operating costs, including higher fuel prices. The losses of Russia's top 35 airlines totaled $450 million in 2011. Air ticket prices jumped by 11.8% on average in 2011 as a fuel prices soared 30.7%, while ground maintenance costs have risen by 119-211%in the past five years, the Association said.
You can share this story on social media: