Global investment climate 'extremely gloomy' – UN
Geopolitical and economic shocks undermined investor confidence last year, a report has said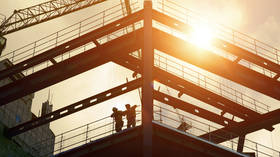 The international investment climate was "extremely gloomy" last year as "cascading" geopolitical and economic shocks undermined investor confidence around the world, according to the United Nations Conference on Trade and Development (UNCTAD).
Global foreign direct investment (FDI) plunged by 12% in 2022 to $1.3 trillion after a strong rebound in 2021, the UNCTAD said in its World Investment Report 2023.
The organization attributed the decrease to overlapping global crises, such as the conflict in Ukraine, high food and energy prices, and soaring public debt.
"Rising inflation, fears of a recession and turbulence in financial markets put many investment plans on hold at the beginning of the year," UNCTAD Secretary-General Rebeca Grynspan said.
Global economic challenges had a particularly negative impact on international project finance and cross-border mergers and acquisitions, according to the report.
The slump in investment was felt mostly in developed economies, where FDI fell by 37% to $378 billion due to greater financial constraints, higher interest rates, and uncertainty in capital markets.
Multinational enterprises in developed economies were primarily responsible for the decline in FDI flows as industries around the world faced supply disruptions.
For more stories on economy & finance visit RT's business section
You can share this story on social media: