US banking crisis deepens
The sector has been under pressure since March after the collapse of several regional lenders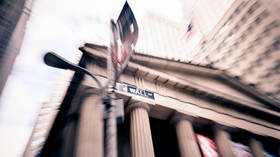 Shares of US PacWest Bancorp nosedived on Thursday after the struggling regional lender reported that deposit outflows had resumed in the first week of May.
The stock was down as much as 33% in opening trade, dragging down shares in other regional banks, including Western Alliance Bancorp, KeyCorp and Zions Bancorp.
PacWest revealed in a securities filing on Thursday that its deposits declined almost 10% during the week of May 5, following reports it was exploring strategic options. According to the filing, the bank was able to fund those withdrawals with available liquidity. It now has $15 billion of available liquidity compared to $5.2 billion in uninsured deposits, the filing showed.
The statement follows last week's announcement by the bank that it was not experiencing "out-of-the-ordinary deposit flows" and that total deposits had increased since the end of March.
During the first quarter, PacWest's total deposits declined by 16.9% and the bank said it would use strategic asset sales to reshape its balance sheet.
Shares of PacWest are already down more than 40% this month and nearly 80% for the year. The bank's stock plunged to a record low last week after it announced it was in talks with potential partners and investors.
The California-based lender is the latest American bank to be caught up in the worst crisis in the sector since 2008, which so far this year has resulted in several regional lenders collapsing.
Concerns about the stability of mid-sized banks have been growing in recent days, with nervous investors dumping the stock despite statements from regulators that the banking sector is financially sound.
For more stories on economy & finance visit RT's business section
You can share this story on social media: